Syrian chemistry professionals join the ACT disability sector
Published: 01 Dec 2020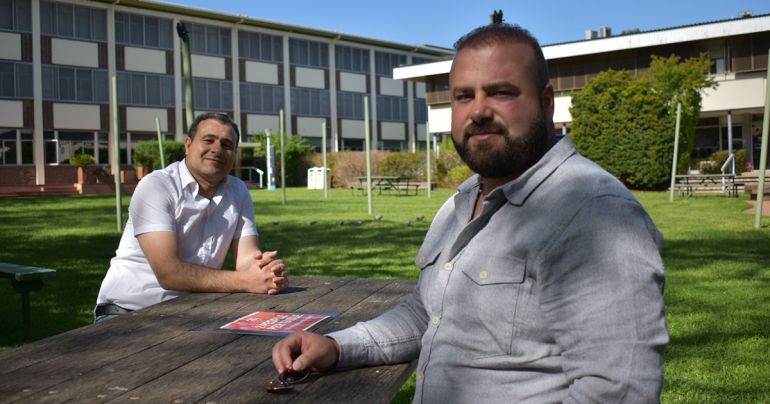 Leaving behind war-torn Syria and moving to Australia was a significant challenge for Basel Alsoleman and Rojeh Ashkar. The defining decision required a career change and through their CIT Certificate IV in Community Services (CHC42015) they found a new purpose, providing support to people with disability.
Basel and Rojeh graduated from the same university with a degree in applied chemistry and spent a few years in Iraq and Lebanon respectively prior to moving to Australia in 2019. Despite traveling similar paths, they only met in Canberra where their friendship has lessened the pressures of embarking on a new study journey and adapting to a different culture and language.
In addition to their chemistry degrees, Rojeh is a certified surgical assistant and Basel has 15 years of experience working in the vegetable oil industry. They tried to find jobs in their fields, but soon realised they needed to get a qualification and work experience in Australia. Basel said the language barrier was difficult when they enrolled in the Certificate IV, but he is grateful for the support he received from CIT.
As part of their qualification, they were required to complete 80 hours of work placement experience. "CIT helped us to do our placement with Disability Ageing and Community Care Services. When we finished the placement, we were offered employment," Basel said.
It was not a radical transition for Rojeh as he had previously worked in patient care settings. He said, "It's a very good step. We changed our careers. CIT has given us the way to work with people, understand them and support them according to their needs."
Grateful for the new doors Australia opened for them and their families, they are planning to enrol in the diploma qualification at CIT.
Learn about the range of Community Services and Development courses offered at CIT.
---