Student notices
Important information for CIT students
USI - Unique Student Identifier
The Australian Government requires all students undertaking nationally recognised training delivered by a registered training organisation to have a Unique Student Identifier (USI). Applications are submitted securely online, at no cost. To apply, visit www.usi.gov.au
All CIT students (both new and continuing) will need a USI before enrolling.
Applications are submitted securely online, at no cost. To apply, visit www.usi.gov.au.
VET Student Loans
If you need help with the cost of study, the Australian Government offers support for you to study now and pay later through their VET Student Loan scheme. To find out more and see if you're eligible, visit our VET Student Loans information page.
We can cancel your enrolment
If you have not paid your fees by the due date on your invoice, your enrolment will be cancelled. For flexible payment options and other information about your fees, visit the Courses Fees and Assistance page.
CIT Student News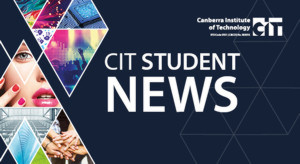 CIT Student News is a fortnightly e-newsletter which will keep you up-to-speed on what's happening across CIT. With content from different CIT colleges and from your CIT Student Association (CITSA), you will never miss another key date or social activity again! CIT Student News is only distributed when classes are in session to the email address you provided in your enrolment. Not one for emails? You can always unsubscribe through the link provided at the footer of the newsletter.