CIT Hairdressing and Barbering students raise money for mental health
Published: 05 Feb 2021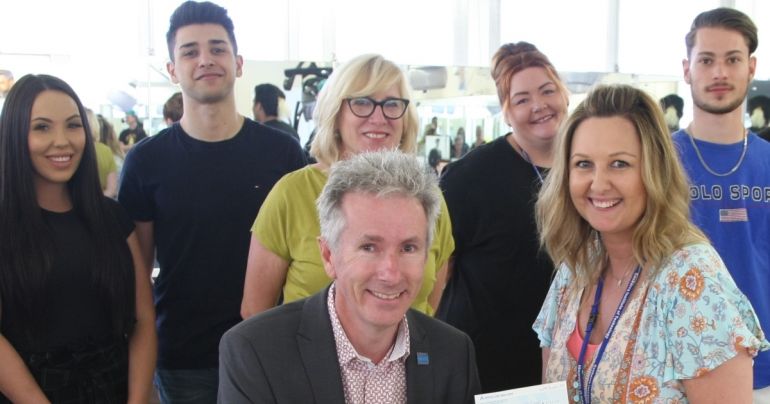 CIT Hairdressing and Barbering students raised $1,200 conducting three fundraising barbershop pop-ups at CIT Reid, Fyshwick and Bruce for local charity Menslink, who support young men through counselling, mentoring and education programs.
Hair and Beauty Coordinator and Educator Emma Gorrell said not only were the fundraisers a way to support Menslink, it was also a great opportunity for students to progress though their assessments. "In the hairdressing and barbering programs we have been wanting to do a pop-up barbershop for a while. It was great to be able to donate to Menslink. They were an obvious choice for us."
"The fundraiser also allowed us to attract a greater volume of clients, and well as a more varied demographic. We are all very proud of our students. Over the three days students did about 75 haircuts. They helped a great charity while also completing a few assessments," Emma said.
Menslink CEO Martin Fisk said the $1,200 donation would go directly to helping local young people. "It is great to see young people helping other young people. That means a lot to us."
Mr Fisk said donations like this allow Menslink to provide mentoring and free and confidential counselling to those who need it.
CIT Certificate III in Barbering (SHB30516) student Aden Walker took part in the fundraiser and said it was a great experience. "It is always good to help out a charity like this. A lot of people are affected by mental health and it is important to help others."
"Getting support is the first step to recovery. It is an honour to help raise money to help with that," Aden said.
Learn more about the services and support offered by Menslink.
---