Indigenous Educational and Student Support Services
Yurauna is a Wiradjuri word meaning to grow
CIT Yurauna is a community focused multi-functional Centre that brings people together.
CIT Yurauna is an informal gathering place that provides opportunity for people to come together to find real solutions. Aboriginal and/or Torres Strait Islander staff are available to advise and assist regarding: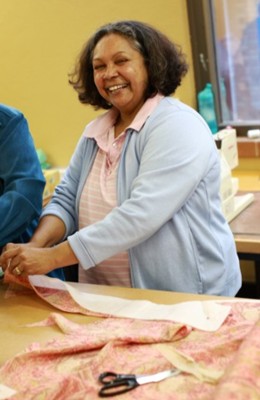 Program and Careers Advice
Scholarships
Academic and tutorial support
Literacy and Numeracy Assessments
Academic and tutorial support
Enrolment procedures
Equity issues
Advocacy and mediation
Study
Childcare
Time management
Referrals to other support services within CIT and the ACT region
Accommodation
Student BBQ - provided by CIT student services
Outreach services
---
Student Support
Staff are available to provide support in a number of areas. Our goal is for the student to reach their full potential. Support is provided in partnership with the student so they may accomplish their chosen goals.
Below is a guide to some of the services provided, but are not limited to. Potential students are encouraged to contact CIT Yurauna Centre to discuss options.
---
---
Contact Us
Telephone: (02) 6207 3309
Email: CIT.YuraunaCentre@cit.edu.au
---
In the spirit of reconciliation, we acknowledge that we are on Ngunnawal land.