Online White Card training helps keep construction industry going
Published: 01 Jul 2020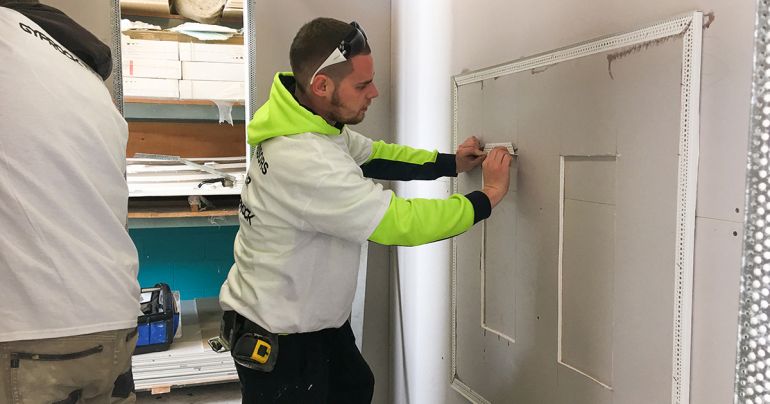 Teachers from the Canberra Institute of Technology's (CIT) High Risk Training Hub continued to work through the COVID-19 pandemic to ensure workers in the construction industry are staying safe at work. Delivery of White card training was moved online during the height of the COVID-19 pandemic.
White Card training is to ensure people are prepared to work safely in the construction industry. It is a mandatory qualification for anyone on a construction site, and the training is usually restricted to face-to-face delivery.
CIT worked collaboratively with the Construction Industry Training Council (CITC) and ACT Worksafe to ensure our digital delivery model met the needs of the construction industry and the requirements of the Vocational Education and Training (VET) system.
Over 150 students successfully completed their White Card training since March when CIT suspended face-to-face training.
Construction is one of the industries that has continued to operate during COVID-19 so it is essential that this base line safety training also continues.
Using a combination of video tutorials and one of CIT's digital learning management systems, students were able to attend the course from home, and complete the five to six hours of required training.
Keith Brown from the High Risk Training Hub said, "Safety training is essential for the construction industry to ensure everyone goes home at the end of their day. It's great that we can still be part of that goal."
This is just one of the ways that CIT adapted their delivery model to keep industry running during these challenging times. CIT is looking to move the training back to face-to-face in the coming weeks.
---