CIT students share the stories of Canberra's homeless
Published: 28 Oct 2020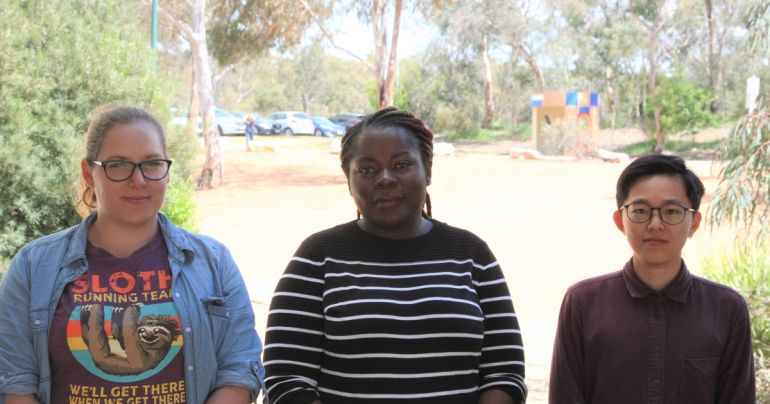 A group of Diploma of Community Services (CHC52015) students at CIT have undertaken a project to collect and share stories of Canberrans who have experienced homelessness to raise awareness of the issue as part of Anti-Poverty Week 2020.
With support from CIT and Woden Community Service (WCS), the students spoke with people about their experiences with homelessness, and these stories are being shared through WCS's Facebook page.
For Ifeoma Obilo the project was a great opportunity to learn about homelessness in the ACT and the causes of homelessness. "Poverty and homelessness are closely related and there are many reasons someone may become homeless."
"It is important to share the stories of people experiencing homelessness, although sometimes it is difficult. It is also important to give people hope. As a group we wanted to work on something that could give people hope," Ifeoma said.
Choazi Chen, said the group were able to get in contact with WCS through an existing relationship with CIT. "We met with WCS and shared our ideas and concepts for what we could do for Anti-Poverty Week."
"We wanted to show how we could get more people to learn about homelessness. We wanted to share what homeless people were feeling, and what they needed. It was very good experience to be able to get close to homeless people and talk with them," Choazi said.
Ashleigh Gilbert noted that some people just get stuck and find it hard to get back out again. One participant in particular stayed with her. "She was young and had been homeless for much of her youth. She thought that once she got a job, she would be able to have enough to get out of her situation, but that didn't happen."
Visit the WCS's Facebook to read the stories.
---