Staying in gear with CIT Automotive
Published: 16 Jun 2020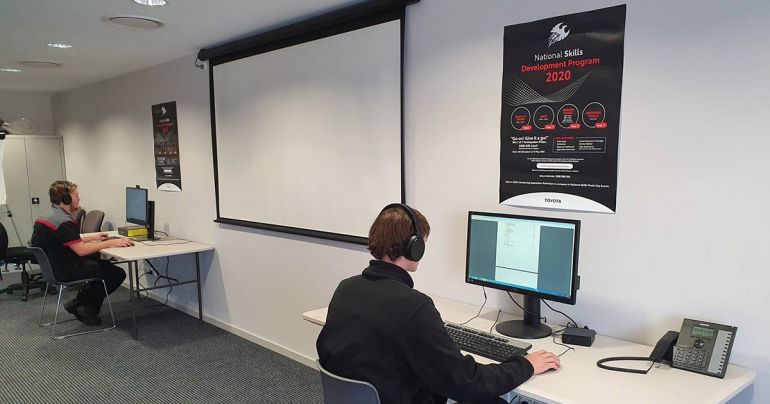 The Canberra Institute of Technology (CIT) Automotive Department has delivered the Certificate III in Light Vehicle Mechanical Technology (AUR30616) for over 10 years under the Toyota Network Training (TNT) Program.
CIT teachers have been working closely with apprentices, their employers and workplaces involved in the program and the changes in training have been well received. CIT was one of the few vocational education and training providers in Australia to have the Toyota apprenticeship program available online before the pandemic.
Richard Lindsay, a teacher in the TNT program, said his close relationship with the automotive industry was critical to ensure both theoretical and simulated training continue. "The theory sections of coursework are entirely online, and we can run simulated tests and practicals. Overall there should be a minimal effect on apprentices."
"The simulations involve the apprentices working on faulty parts, supplied by CIT, to identify and repair problems. This can be done in the workplace, under supervision from the apprentices' mentors, rather than in a classroom at CIT. We are also running two daily webinars to keep them up to date on the theory and give them a chance to ask questions," Richard said.
"Some employers have even used the simulated training as team building exercises and a chance for their qualified mechanics to brush up on their skills. The Toyota dealership in Nowra, NSW has even set up a dedicated training room, with resources for their apprentices to complete their online studies," Richard said.
CIT is committed to ensure apprentices continue to receive a high quality training experience regardless of restrictions created by the COVID-19 pandemic.
---