Preparing students for the world of employment
Published: 22 Mar 2021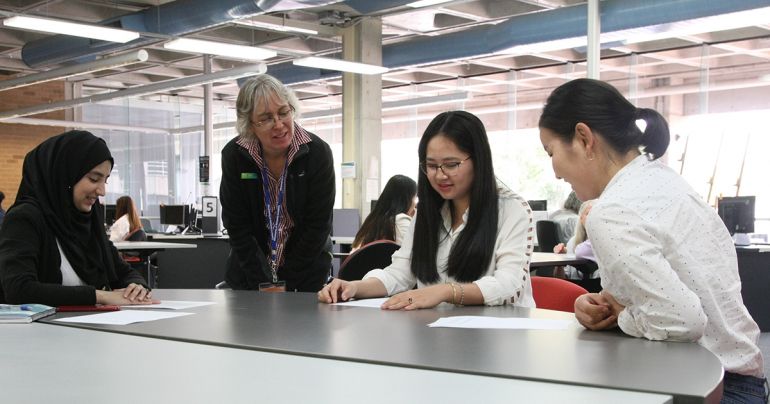 CIT students looking to enter the job market have undertaken a series of workshops at CIT Reid, aimed at readying them for the challenges of employment.
The two workshops, organised by staff from CIT Libraries and the Accounting and Project Management Department, covered a range of topics including writing a CV and preparing for interviews, to help students looking to find work.
CIT Liaison Librarian Nicole Gammie said the idea behind these workshops was to give students a chance to learn more about the intricacies of the Australian job market.
"We covered everything from how to best introduce yourself, what to wear to a job interview, the importance of being punctual and the risks of social media. We also conducted mock interviews to give students a feel for the sorts of things to expect in that situation, and to practise the responses before the real thing," Nicole said.
While the workshops were open to all students, the majority of attendees were international students. One such student was Altaf Uz Zaman, who is looking to continue working in the accounting or financial industry and wanted to learn more about Australian workplaces.
"I have been looking for work since I arrived in Australia from Bangladesh. These workshops helped give me a better understanding of the different recruitment processes here in Australia." Altaf said.
"I learned a lot about the etiquette, cultures and values of Australian workplaces, plus I learned a lot of terminology and some of the important workplace dos and don'ts."
Another student Amy Sengsouliya also found the workshops to be an informative experience.
"The workshops were quite helpful in preparing for future interviews and a new job. Sometimes trying new things can be challenging, but these workshops really helped - they were great practice," Amy said.
---