Online plumbing training tackles theory first
Published: 11 May 2020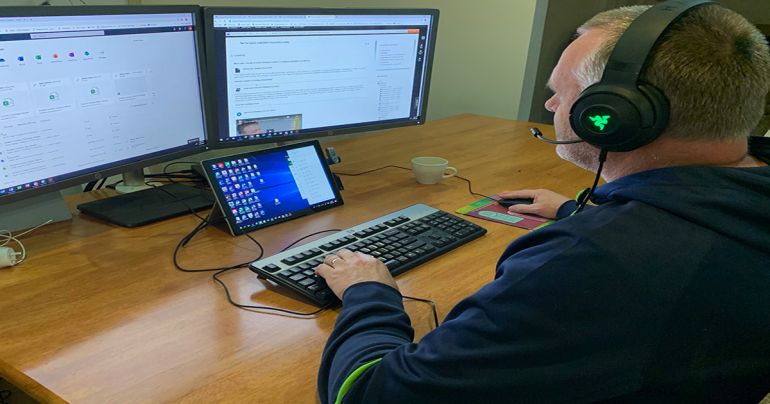 Canberra Institute of Technology (CIT) plumbing apprentices are learning online in Term 2, with teachers re-organising their units and adapting resources to online and remote training delivery.
CIT Plumbing Head of Department Adrian Clarke said the new course structure would allow plumbing apprentices to focus on the theoretical aspects of skills development online, without compromising high quality training. The aim is to re-introduce the practical components once social distancing requirements allow.
Adrian said plumbing courses at CIT were well prepared for online and remote training delivery, as much of the theory content of the units is already available online. "In a normal term our students would do much of their study in a classroom setting via eLearn, CIT's online learning platform, with a teacher on hand to provide guidance. All students need is a quiet and private place to study. This could be at home, work or anywhere."
"We have redesigned much of our coursework to allow students to work more independently of their teachers. Of course, we will still have teachers on hand to assist students via a virtual classroom or tutorial setting," Adrian said.
CIT Plumbing will continue to run classes online for about 380 students in a range of units including, reading plans, workplace health and safety, drainage, trench constructions, water supply for irrigation, metering, gas installation and many more.
Adrian said the Department had previously trialled similar online classes to help students who study interstate, so teachers were already in a good position to know what works and what doesn't.
"We have been in contact with both apprentices and their employers to help them prepare for online study, and the feedback from both has been very positive. We are pleased to see that a lot of apprentices have been busy working with their employers during the current COVID-19 situation."
Learn about how we are supporting our students during the COVID-19 outbreak.
---