Business Administration 'SIMBUS' training focused on new online way of working
Published: 10 Aug 2020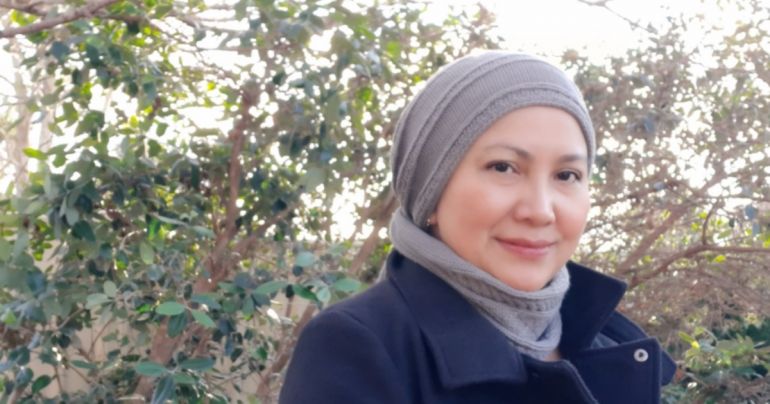 When Ema Yusof Fazlic moved to Australia from Singapore and started teaching Business Administration at the Canberra Institute of Technology (CIT), she brought with her over 20 years of industry experience, and a dedication to teaching.
Ema taught Event Management and Business at the Institute of Technical Education (ITE) in Singapore. Prior to teaching she spent 15 years in various corporate positions, including at Singapore's largest bank, Singapore Tourism Board and a global payment solutions company. She also ran her own event management business, organising and marketing everything from rock concerts to new product launches.
Ema wanted to use her experience to benefit others, and when ITE established an events management course, she began teaching. Eventually Ema migrated to Australia becoming a CIT casual teacher. "CIT's reputation as the largest VET provider in the ACT region piqued my interest. Teaching is a calling which I have a genuine passion for. I felt that I still had so much to give and was excited to bring my experience to CIT."
She became a full-time Business Administration teacher in 2020, just prior to COVID-19 restrictions. To ensure her students had the best opportunities to continue studying, Ema worked with colleagues to move the SIMBUS (Simulated Business) training online.
"SIMBUS is the practical training for both our Business and Business Administration courses. It combines several units in the course and is conducted in an office environment at CIT Reid campus to give students the 'real office' experience."
"Given that SIMBUS is about 'real office' experience, it is quite opportune that students get to experience the new online way of working in light of COVID-19. These include meeting via video conferencing, completing and submitting tasks online and using online collaboration space and tools, which are great skills to develop in the new normal," Ema said.
Ema is getting a lot of positive feedback about the course, and she is very happy with how her students have adapted to online learning. "It's a steep learning curve but they're making excellent progress every week. I'm so proud of them for being able to adapt quickly."
---