Learning skills for working in government
Published: 11 Apr 2023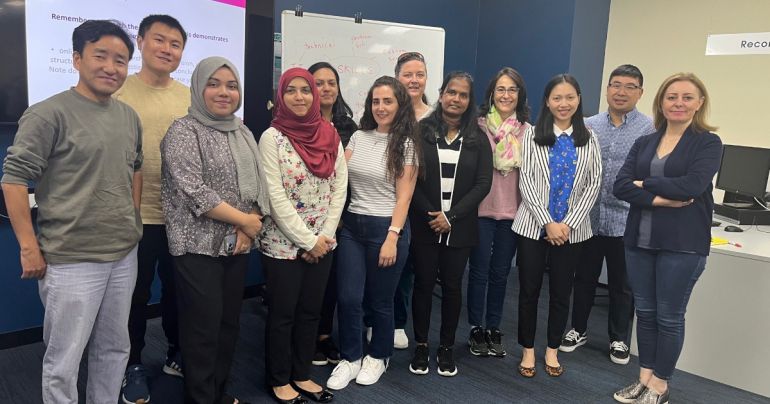 Packing up your life and moving to another country is a huge, life changing commitment. This is what the Work Experience and Support Program (WESP) students who are part of the ACT Government's initiative have done and now are looking for new career opportunities in the ACT. For details of the WESP program visit: Work Experience and Support Program (WESP) - Community Services (act.gov.au)
For many culturally and linguistically diverse Canberrans, getting employment in their new home country can be challenging due to the lack of local experience or referees.
The ACT Government's Work Experience and Support Program (WESP) sets students up with understanding many of the skills needed in government administration roles over six weeks.
Many of the students already have postgraduate qualifications, from Australian and overseas, and many of the participants have previously worked in areas such as accounting, IT, Sales and marketing and finance.
Students study a nationally recognised Certificate II in Workplace Skills BSB30120 and take part in eight weeks of full-time work experience in various administrative roles throughout the ACT Government.
As well as learning practical workplace skills - a focus of the course is on further developing skills in teamwork, problem solving and communication skills as well as understanding aspects of local workplace culture and language.
Amanda Gillborn, the Head of Department for CIT Business said,
'WESP is a chance for students to get local work experience, networks and skills – and many of the students have been in Canberra for a while but unable to secure work, despite their skills and experience. The students really appreciate getting practical work experience and exposure which often leads to jobs."
We wish this year's cohort of WESP students all the very best with their studies and future careers.
For details of the WESP program visit: Work Experience and Support Program (WESP) - Community Services (act.gov.au)
---