CIT supports Head Start for school-based apprentices
Published: 15 Sep 2022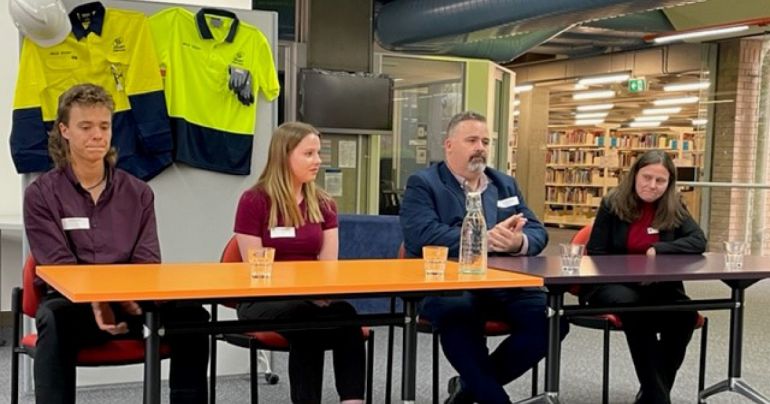 The Canberra Institute of Technology is proud to support the recently announced ACT Government Head Start pilot program. The new Head Start initiative supports students while they undertake an Australian School-based Apprenticeship (ASbA) in a range of high-demand areas.
These school-based apprenticeships and traineeships are matched with students' job interests, while also responding to skills and staffing needs in local businesses.
The students taking part in the program receive paid on-the-job training and employment, mentoring and wrap around support to complete their ACT Senior Secondary Certificate.
As part of this program, CIT helps students strengthen their skills for the workplace and apprenticeship with pre-vocational training in digital literacy, numeracy, time management and planning and communication.
Rose, who is studying commercial cookery, said the pre-vocational course was helpful in developing her communication skills and has come in handy at work.
"The program is also very flexible. I can study three days a week at school, have one day a week at CIT and one day in the workplace while working towards my goal to be a chef."
Marlon, who wants to work in the automotive industry, said the maths unit at CIT was practical to work in industry.
"It has really helped me with estimating and measuring which is always needed in the workshops. Long-term I want to have my own business and these skills are really important."
---