CIT teacher wins at national training awards
Published: 21 Nov 2022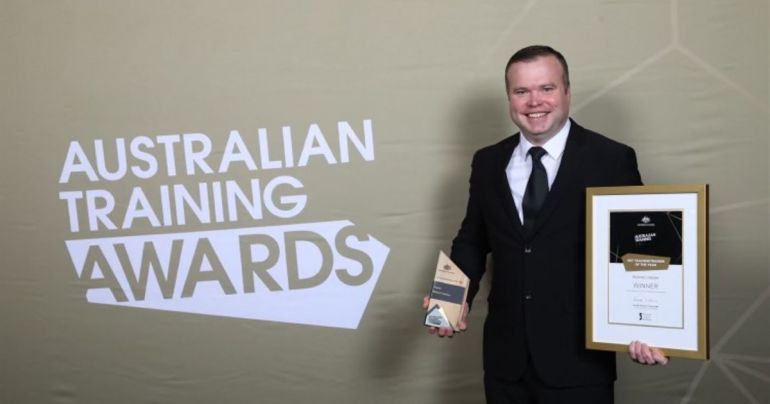 The Canberra Institute of Technology (CIT) is celebrating the success of one of its automotive teachers, Richard Lindsay, who won the national VET Teacher/Trainer of the Year Award at a ceremony held in Adelaide last Friday.
The award is a fitting recognition of Richard's dedication and commitment to CIT and vocational education and training in Australia, as well as a testament to his many achievements in teaching.
Richard's efforts and enthusiasm have seen countless students receive the highest quality training and support while they build new careers.
With over 25 years of experience in the automotive industry, Richard has brought a wealth of knowledge to CIT. He has developed and delivered new training, including the nation-leading Electric Vehicle Program and the Toyota TNT Apprenticeship Program, both of which have been highly successful.
Richard said it is a great honour to win this award.
"During my time at CIT, I have been fortunate to work with a wide group of students, ranging from car manufacturing, light vehicle and motorcycle apprentices, and even other teachers looking to upskill," Richard said.
"I can happily say it has been an extremely rewarding experience."
"I am so pleased to receive the 2022 Australian Teacher of the Year Awards. I want to thank my colleagues here at CIT for all their support," Richard said.
---