CIT students get up close and personal to a working pathology laboratory
Published: 15 Aug 2022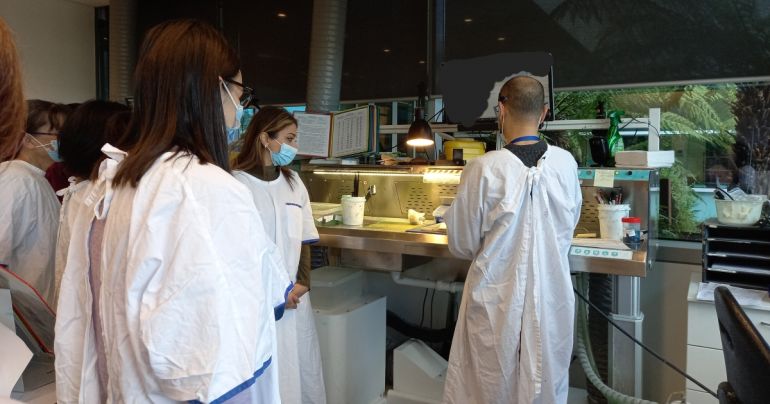 A group of CIT Certificate IV in Laboratory Techniques (MSL40118) students have learnt valuable skills and built some great connections to industry following a visit to the Capital Pathology main testing facility in Deakin.
After a quick safety induction session, students rotated through the different departments. They first visited Specimen Reception, where all specimens arrive and are distributed throughout the laboratories, before heading to the Biochemistry Department, to learn more about the latest advances in automation in the field.
Students then visited the Histology Department to observe doctors dissecting specimens before scientists prepare them for staining and examination. In the Microbiology Department, students had the opportunity to examine various parasites, and they were also introduced to COVID-19 testing procedures. The final stop was the Blood Bank and Transfusion Department, to learn the correct processes used to ensure a patient receives the right blood transfusion.
Students found the excursion to be very informative, with a number commenting that the visit had been a great opportunity to see where their careers could lead.
After this valuable experience, several CIT students have gone on to have job interviews with Capital Pathology.
Learn more about Laboratory Studies at CIT.
---