CIT Bridge Challenge
Published: 24 Jun 2021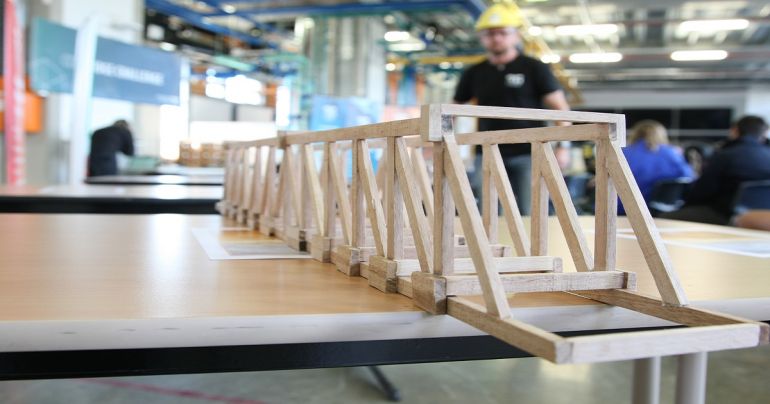 The CIT Construction and Engineering Bridge Challenge saw over 20 teams from ACT schools competing to create the strongest bridge. The challenge was open to students enrolled in years 9 and 10 or enrolled in building and construction Certificate I or II at school.
The challenge helps to demonstrate the career opportunities available in the construction and engineering.
Congratulations to our winners:
Maximum load carried: Gungahlin College Team Gary (250kg)
Efficiency score: Gungahlin College Team Gary (382.8 percent)
Innovation and Aesthetics: Kingsford Smith Team 1
Overall winner: St Francis Xavier Team 3
Read more about the event here.
---