Celebrate National Science Week with CIT
Published: 17 Aug 2020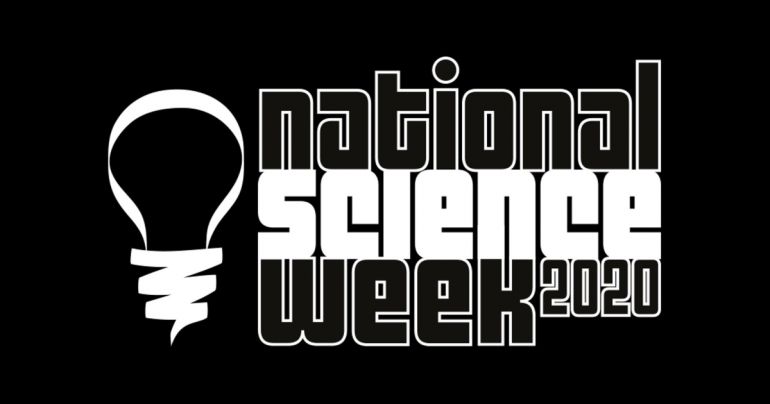 The Canberra Institute of Technology (CIT) is celebrating this year's National Science Week (15 to 23 August) with a range of fantastic events and initiatives, including the Australian Agriculture Centre's Stem CONNECT Program, the CIT Zero CO2 Hackathon and Speaker Series, and informative presentations organised by CIT Libraries.
These events are aimed at helping students, school children and the community more generally, understand the profound effect science has on our lives.
CIT Learning Services Librarian, Claire Stalker-Booth, said Libraries teamed up with CIT Culinary and CIT Hair and Beauty to offer a different perspective on the effect science has on our world. "We can all think of the more traditionally associated offerings, such as laboratory work or nursing, but science is all around us. CIT Libraries worked with CIT Culinary and CIT Hair and Beauty to highlight a science connection to both these areas," Claire said.
"Much of the content was moved online. Hair and Beauty will be unravelling the science of why our hair is straight or curly and Culinary are exploring the amazing science behind chocolate. The Library will be showing both videos from 12 noon until 2 pm."
CIT is participating in the Australian Agriculture Centre's Stem Connect Program. Ken Wilson, a CIT Teacher and Global Wind Organisation Program Co-ordinator, said the program was a great opportunity for school aged children to learn about the connections between science and agriculture. "Technology and agriculture interact in a range of different ways, often to improve and innovate agricultural practices. I'll be focussing on educating younger students on how electricity is generated with wind turbines."
CIT will also be hosting the CIT Zero CO2 Hackathon and Speaker Series. The Hackathon and speaker series were made possible through our partnership with the Canberra Innovation Network and support from Neoen and ActewAGL, and aims to foster innovative and collaborative solutions to climate change issues.
Find out what is happening locally and nationally by visiting the Science Week Library Guide. Here you can also find games, quizzes and citizen science activities.
---