Asian immersion experience for Accounting cohort
Published: 01 Jul 2019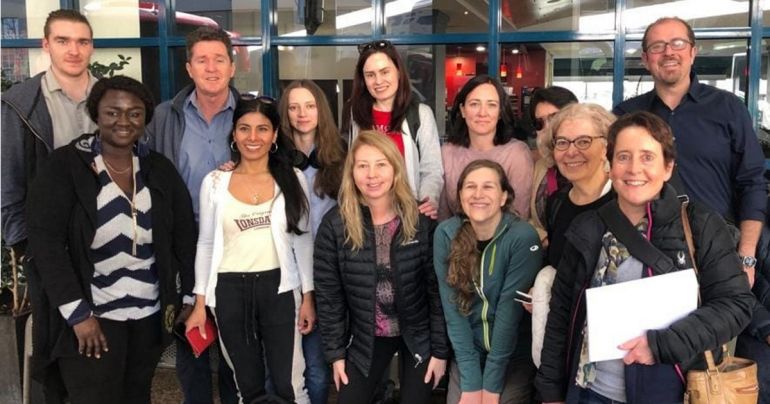 Ten lucky Canberra Institute of Technology (CIT) students will attend classes at Mahidol University International College (MUIC) in Bangkok and Institute of Technical Education (ITE) West School of Business and Services in Singapore over the next fortnight, expanding their skills to understand the globalised context of professional accounting.
CIT has fostered collaborative partnerships with overseas institutions enabling cross-cultural learning opportunities that enhance students' accounting knowledge through exposure to industry and work practices in other countries.
Acting Head of Department Accounting Bookkeeping and Legal Services Ella Rosso said, "This is an opportunity for our students to deepen their knowledge through a combination of practical and theoretical learning covering a range of accounting and business subjects and also develop cultural awareness essential in today's global economy."
Accounting students at the Certificate III (FNS30317), Certificate IV (FNS40217) and Advanced Diploma (FNS60217) level are eager to enhance their work-readiness through document design, production and writing skills for accounting and business purposes.
As part of the cross-cultural experience, the students will visit local firms and learn about their environmentally sustainable work practices.
At MUIC the students will learn about developing cross-cultural competence in a business environment, participate in introductory language classes and cultural experiences.
For Accounting Certificate IV student Sergio Gualteieri, it is an opportunity to become aware of the job opportunities that the economic relationship between Australia and these countries gives to an accountant and to establish new networks with local students and professionals.
"I believe that sharing your experience and knowledge with people from different countries is one of the best ways to enrich yourself and learn more about different cultures. I definitely expect to find new friends and colleagues from Thailand and Singapore," Sergio said.

Student grants are made possible with support from the Australian Government's Australia Awards - Endeavour Mobility Grants program.
---