ANZAC Day - CIT Commemorates its own: Tony Fetherston
Published: 21 Apr 2023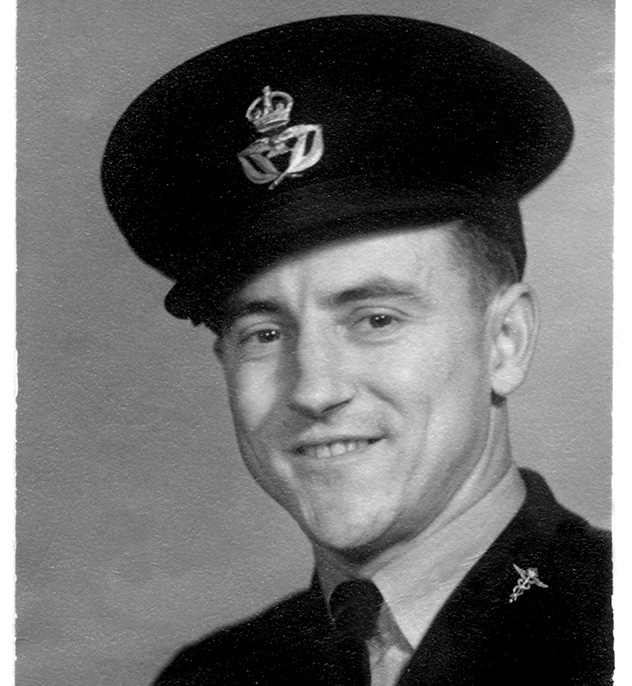 Anzac Day is a day when the nation pauses to commemorate the service and sacrifice of those from all backgrounds who have served Australia in uniform.
CIT also acknowledges all those CIT staff and students, past and present - who have served, and thank them for their service.
CIT's very own Tony Fetherston served in the Royal Australian Air Force (RAAF) during the Second World War - enlisting in 1939.
He was stationed in the Northern Territory as part of the RAAF Medical Corp - serving at the time of the over 100 Japanese air attacks on the Northern Territory between 1942 and 1943, including the Bombing of Darwin in 1942.
Like many veterans, Tony was affected by his wartime experiences for much of his life. After he discharged from the RAAF in 1944, he commenced horticultural studies in Burnley Horticultural College, Melbourne - as part of the Government post-war retraining programs for returned service personnel.
Tony moved to Canberra in 1947 where he taught Horticulture at Canberra Technical College (CTC). Many of the students he taught in his first year were fellow returned service personnel like himself.
He rose to Head of the School of Horticulture and was instrumental in the design, planning, and establishment of the school's new premises in the CIT Weston campus in 1974.
He helped design and develop a 3.5-hectare garden as part of the new campus. When the CIT Weston campus was closed in 2009 - the Gardens were abandoned.
In response to representations from the local and horticultural communities, the ACT Government set aside the Gardens for use by the Weston Creek community.
The Gardens were named Fetherston Gardens in his honour, and are situated in Fetherston Place, in Canberra. They include an established arboretum, woodland garden, native garden, and 'secret garden' - and are open to the public.
The Gardens are maintained by volunteers of Friends of Fetherston Gardens and the ACT Government.
Tony Fetherston passed away in 1980.
Lest We Forget.
Photos: Courtesy of the Fetherston family, Friends of Fetherston Gardens.
---