ACT Trainee of the Year finds flexibility at CIT
Published: 06 Oct 2020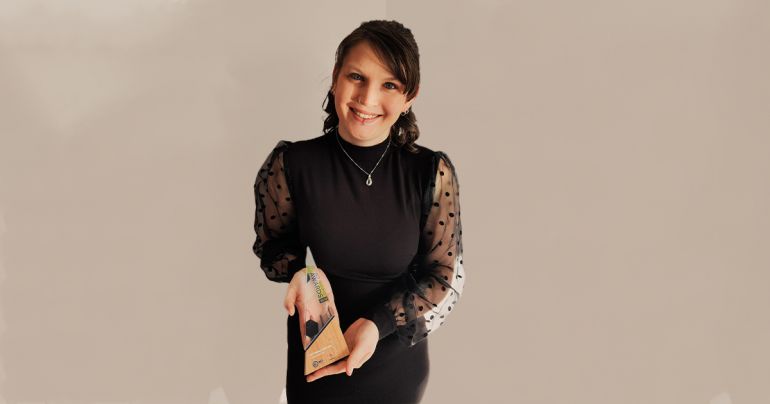 ACT Trainee of the Year Clarisse Ambroise says she is honoured to receive the award, and she plans to further her studies at the Canberra Institute of Technology (CIT) as she continues down her chosen career path.
As a busy Events and Social Media manager with a local business Clarisse has found CIT to be a great learning environment that provides the flexibility she needs to work and study. She completed a Certificate III in Hospitality (SIT30616) last year, and is now undertaking a Certificate IV in Hospitality (SIT40416) at CIT. "I intend to pursue a diploma and an advanced diploma at CIT over the next few years."
"I chose to study at CIT after I started working at my current workplace and heard the stories of two of my colleagues who studied there. I enjoy the flexibility that is offered at CIT. It is essential that I can work as many hours as possible and I am able to do that while studying from home," Clarisse said.
Clarisse is no stranger to awards. "I decided to apply for the ACT Training Awards after I won the 'Trainee of the Year Award' at CIT's Hospitality, Culinary and Tourism Night last year. I was encouraged by my CIT teacher and my employers to go further."
"It is an immense honour to receive the ACT Trainee of the Year award. I am forever grateful for this opportunity. I am grateful that my hard work is being recognised and that I am trusted with the responsibility of representing the VET sector," Clarisse said.
Clarisse is now off to the Australian Training Awards in November. "I'm looking forward to meeting the other finalists and getting to know their stories, while also learning new skills."
"Of course, I am looking forward hopefully winning in my category because I believe that CIT and the ACT are a force to be reckoned with."
---