Overview
This program prepares you to work in a variety of health settings, including hospitals, aged care, primary health and mental health. Upon successful completion of this qualification, you may apply to the Australian Health Practitioner Regulation Agency (AHPRA) to be considered for registration as an Enrolled Nurse.
| | |
| --- | --- |
| Qualification: | Diploma of Nursing HLT54115 |
| Program No: | DP-HS25 |
| Campus: | CIT Bruce |
| Duration: | 3 semesters full-time (approx. 25 hours per week) includes mandatory industry placement OR part-time equivalent. |
| Cost Info: | Enrolment fees for this course are based on the costs per subject as indicated below. In addition, a Service and Amenities fee of $40 will be payable each semester. Further information is available at Course fees and assistance |
| Indicative Cost: | $8,655 |
| Likely Job Outcome: | Work as an Enrolled Nurse after registration with the Australian Health Practitioner Regulation Agency (AHPRA) |
| Enrolment Type: | Nursing |
| Share: | |
Skilled Capital Information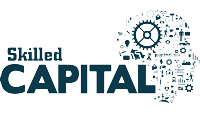 This course is offered under Skilled Capital. The initiative will give eligible participants the opportunity to complete a nationally recognised qualification and receive a completion payment from the Education Directorate. The completion payment is made upon successful completion of their skilled capital qualification which must be completed within two years of the commencement date.
To find out if you are eligible please visit the ACT Government Skilled Capital training website.
Additional Information
All students will be registered with AHPRA for the duration of the course. http://www.ahpra.gov.au/Registration/Student-Registrations.aspx

This program has three mandatory clinical industry placements (440 hours in total). Provided in areas such as: Acute Care, Aged Care, Mental Health Rehabilitation, Community Nursing and Palliative Care. Before any clinical placements can commence, you will have to provide: a Doctor's certificate (to say you are fit to undertake nursing duties); evidence of commencement of required vaccinations; a First Aid Certificate valid for the duration of the program and a completed police check. CIT teachers will arrange all placements.

Additional Costs. You will be required to purchase:

CIT Nursing Polo Shirt (approximately $40 each, recommend at least 2) and wear navy pants and black leather shoes
Nursing Kit - $150 (Sphygmomanometer, Stethoscope, Nursing Pouch, Silicone Fob Watch, Retractable ID tag holder, Pen light - mini, safety glasses, face shield)
Nursing Text Book (approximately $500)
Entry Requirements / How to Apply
By enrolling, CIT assumes you have checked and met the entry requirements listed below. CIT staff will confirm either before or within the first few weeks of classes.
On entry, you will be required to successfully complete the CIT literacy and numeracy assessment task (ACSF level 4)
OR
Provide evidence of completing Year 12 English and Maths in Australia (within the last 10 years at an accredited or tertiary level), with at least a C grade average.
At course commencement you must provide:
- An Australian Federal Police check - complete disclosure (Code 13)
- An ACT 'Working with Vulnerable People Check' before undertaking any professional placement
- A letter from a General Practitioner stating your fitness to undertake nursing duties
- Evidence of required vaccinations before undertaking any professional placement
- A current First Aid Certificate.
Further information will be provided on enrolment.
Entry process:
1. Submit your online application
2. You may be invited to attend an interview where you will be required to undertake a written task and a group task, discuss the course entry requirements and present documentation as listed above
Offer of a place
Offers of a place will be made to those who meet the entry requirements in the order of receipt of applications until all places are filled. Applicants will be notified of outcome by letter.
For further detailed information on entry requirements and numeracy and literacy classes and testing visit the Centre's Nursing page.
To study any course at CIT (excluding degrees and non-accredited training) you must have a Unique Student Identifier (USI).
Literacy Skills Information

We suggest that you will need Australian Core Skills Framework literacy levels of at least 4 across reading, writing, learning, oral communication and, depending on your program of study, numeracy skills to successfully complete this program. If you do not have this level, you can still enrol and seek support to improve your skills or you may prefer to begin with the lower level program. Please visit Foundation Skills or phone (02) 6207 4872 to have a chat to one of our teachers.

Transition Information

Qualifications at CIT are regularly updated or replaced to meet current industry needs and maximise your employment opportunities. If this occurs while you are part way through a qualification, you may need to vary your learning to meet the new national requirements. CIT will aim to make this as smooth as possible for you.

Subject Cancellations/Changes

To ensure positive outcomes for all students, CIT may need to cancel or change classes at short notice. CIT will make every effort to inform students as soon as changes are made and will also make every effort to offer alternative arrangements for students to meet the requirements of the subject and complete their qualification. In an unfortunate instance when this cannot be met, you will receive a full refund. Please ensure you maintain current contact details via CIT Self Service or by contacting CIT Student Services at infoline@cit.edu.au.
Subject Information
Complete 25 Subjects (20 Core and 5 Electives)
Stage One - complete 10 subjects
Stage Two - complete 7 subjects
Stage Three - complete 8 subjects
More Information
For more information about this course please contact CIT Student Services on (02) 6207 3188 or email infoline@cit.edu.au