Overview
This qualification will give you the skills and knowledge required for working across the health sector or in the acute care environment
Qualification:
Certificate III in Health Services Assistance (Assisting in nursing work in acute care) HLT33115
Program No:
C3-HS32
Campus:
CIT Bruce
Duration:
One semester (6 months) full time studies (approximately 20 hours per week) and additional time of unsupervised independent study.

Learners studying a full time study load attend CIT four full days in term one and three days in term two of the semester.

Individual study pathways are available for students who wish to study part time in this qualification.
Indicative Cost:
$1,500.25
Likely Job Outcome:
This program prepares you to work in a variety of health settings, including hospitals, aged care, primary health and mental health.

Assistants in Nursing (AIN)
Support Worker
Personal carer
Technical assistance
Health services assistant
Client service assistant
Enrolment Type:
Standard
Share:
Skilled Capital Information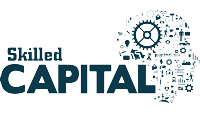 This course is offered under Skilled Capital. The initiative will give eligible participants the opportunity to complete a nationally recognised qualification and receive a completion payment from the Education Directorate. The completion payment is made upon successful completion of their skilled capital qualification which must be completed within two years of the commencement date.
To find out if you are eligible please visit the ACT Government Skilled Capital training website.
Additional Information
This qualification has a mandatory work placement. Learners must complete a minimum of 80 hours in the workplace. These placements are organized by CIT and conducted in both acute and long-term health care facilities. CIT has established excellent relationships with a range of public and private ACT-based and regional NSW health service facilities that support students to obtain a broad industry experience.

Before going out on industry placement, you must have a working with vulnerable people card, AFP full disclosure "code 13" police check and a Vaccination Record Card that includes TB Screening, MMR, Hepatitis B and adult dTpa vaccination.
Entry Requirements / How to Apply
This is an "open entry" program with requirements of ACSF Language Literacy and Numeracy level to study at Certificate III level.

You must have a current First Aid Certificate.
To study any course at CIT (excluding degrees and non-accredited training) you must have a Unique Student Identifier (USI).
Subject Information

Complete 15 subjects
Related Courses
More Information
For more information about this course please contact CIT Student Services on (02) 6207 3188 or email infoline@cit.edu.au