Gather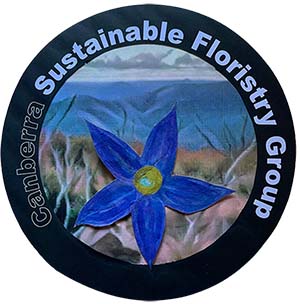 As florists we have come together to explore and promote more sustainable practices, to lead by example and to share inspiration. We start by working consciously with seasonal and locally sourced materials, using clever problem-solving mechanics and having a reduce-reuse-recycle mentality.
As individuals our histories with Canberra/Ngunnawal country are varied, but we share an appreciation and connection to the landscape which is symbolised by the Brindabella ranges.
Our intentions for this installation are to communicate a sense of place and to showcase floral design which is as sustainable as possible.
We invite audiences to join us at a quirky, playful and whimsical table created with lines, texture and colours that echo the Brindabella ranges.
Our installation includes place settings with handmade ceramics, sourced locally.
Canberra Sustainable Floristry Network, generously supported by the Canberra Institute of Technology.
List of florists involved in the event:
Adele Rae Cameron
Narelle Philips
Eve Ramirez
Linda Shannon
Grace Walter