Publications
For further information about these publications, contact the Chief Executive's Office on (02) 6207 3104.
For all study-related enquiries, please contact CIT Student Services on (02) 6207 3188 or email infoline@cit.edu.au
Publications List
Strategic Compass - CIT Futures 2025
This document sets out CIT's strategic directions to 2025.
CIT 2021 Annual Report
The 2021 annual report is an account of the operations and performance of CIT during the period 1 January 2021 to 31 December 2021.
ACT Budget 2019-20 including CIT Statement of Intent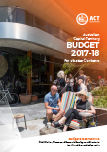 Budget Statements B - Chief Minister, Treasury and Economic Development Directorate (including CIT Statement of Intent Page 151)
Download ACT Budget 2019-20 including CIT Statement of Intent
CIT Reconciliation Action Plan 2016-19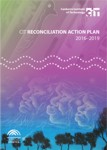 CIT acknowledges the United Ngunnawal Elders Council as the representative body of the Ngunnawal community; the traditional owners of the ACT and region. We pay respect to the Elders, both past and present, and acknowledge the ongoing contribution they make to the life of this city and this region.
CIT Reconciliation Action Plan 2012-14

The CIT community is proud to be part of the national initiative to produce a Reconciliation Action Plan (RAP) for organisations that want Aboriginal and Torres Strait Islander peoples to feel welcome and celebrated within their community. The CIT RAP is our commitment to putting words into action in the CIT community.
CIT Art and Design
The CIT Design Industries facilities at CIT Reid include outstanding professional work-simulated industry environments for building design, interior design and fashion design.
Towards 80 Years serving the Community

Canberra Institute of Technology is the largest provider of vocational education and training in the ACT offering industry accredited training in a dynamic and welcoming environment.