Visual Arts on display
Published: 17 Feb 2020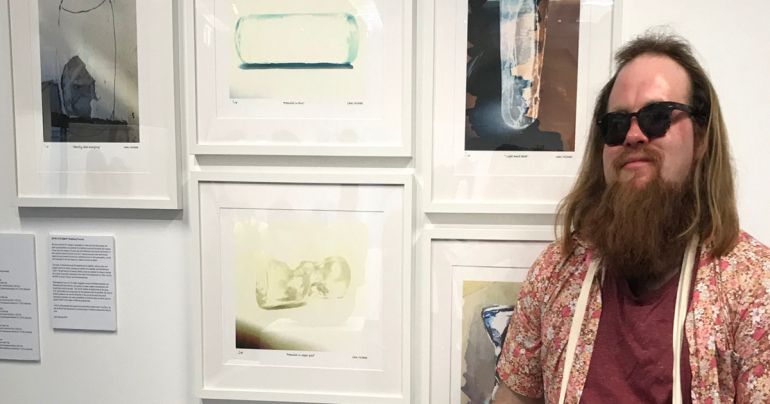 It has been a long but rewarding road for CIT Visual Arts student Cam Michael, whose latest work is now on display at the Craft ACT Emerging Contemporaries 2020 exhibition running until 21 March.
The work Cam is exhibiting is heavily influenced by his own experiences where he has not felt fully embraced, such as being a carer, having a disability, not having a lot of money, being LGBTI and being an artist. "This exhibition is an opportunity to share my work and it is great to have it recognised at a professional level by CraftACT," Cam said.
CIT helped Cam develop and refine his skills and prepared him for a career in art allowing him to study at a pace that suited him. In 2013, after attending a CIT open day and a creative industries taster day he started a Certificate IV in Visual Arts (CUA41315). He is now close to completing his Diploma of Visual Arts (CUA51115).
"When I started studying at CIT, I was focused on painting but I also completed classes in different areas like sculpture, digital, mixed media and print making. Now I see myself as more of a mixed media artist," Cam said.
The CIT Visual Arts teaching staff could not be more proud of Cam and his achievements over the years, culminating in the current Emerging Contemporaries exhibition. One of his teachers, Bernie Slater, said it had been very rewarding to see Cam develop his working processes to the point where he can run his own contemporary art practice.
"Cam has always had the motivation to pursue his studies in art. Our role was to provide the flexibility and support he needed to succeed. CIT has a strong history of developing strategies to help students with disabilities," Mr Slater said.
Learn more about the Art qualifications offered at CIT.
---