The support students need at CIT
Published: 21 Jul 2020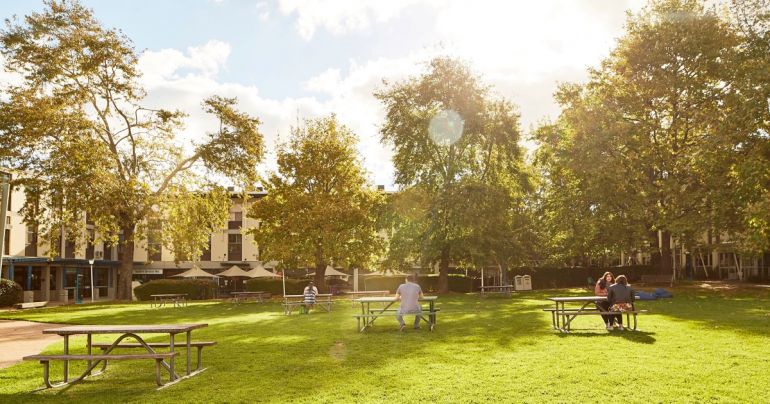 Semester 2 is now underway, and CIT has put measures in place to protect students, staff and the community. All the details are available in the online CIT return to campus induction (PPT 5.5Mb).
With the start of Semester 2, CIT is reminding all students about services and resources available to support their study journey.
The CIT Student Support team can provide you with guidance referrals and support to cope with different aspects of student life including finances, health issues or even homesickness.
CIT Student Support is offering phone or online support for all students. The services are free for all students. There is counselling, advocacy, disability support, careers advice, youth support, migrant, refugee and international student support, equity support and apprentice support.
The CIT Student Services team can answer your questions about courses or administrative matters. The team understands that with the recent events it might be a stressful time for some students. They can help with enquiries about fees and debt, concessions and award applications.
The CIT Student Association (CITSA) is also available to support students. CITSA Student Assistance Officers can help you connect with Government agencies and other support arrangements due to COVID-19 along with financial options, employment and general enquiries.
The Training Initiatives Unit (TIU) looks after apprenticeship and traineeship arrangements at CIT. If your employment arrangements have changed, the TIU team is able to assist you to have your Australian Apprenticeship training contract updated. Additionally, TIU can direct you to appropriate support services available and assist with any apprenticeship related queries.
For the ACT Government response to COVID-19 for apprentices, trainees and their employers, visit the Skills Canberra COVID-19 webpage for updated information.
CIT International provides assistance to international students regarding fees and visa enquiries.
Updated information on student visa conditions is available through the Australian Government Department of Home Affairs. The Australian Government has provided a dedicated email international.students@dese.gov.au and hotline - 1300 981 621 (8 am to 8 pm AEDST Monday to Friday) - to assist international students with questions or concerns relating to their study and COVID-19. For more information visit CIT's response to COVID-19 page.
---