Silver Linings - a Screen and Media student production
Published: 10 Sep 2020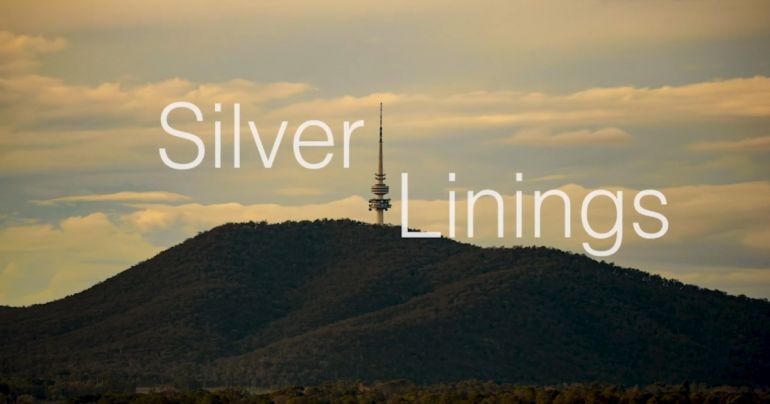 When COVID-19 restrictions came into effect earlier this year, CIT Screen and Media teachers saw a valuable opportunity for students to further their training and experience creating a television show under a unique production environment.
CIT teachers Nunzio Gambale, Evan Croker and Zhenshi van der Klooster planned the project and engaged a panel to judge the students' productions, including ABC News presenter Craig Allen.
Nunzio said everything has changed in 2020. "The global pandemic meant we needed new ways to work, learn and communicate. CIT Screen and Media embraced the opportunities in this new environment for an ambitious remote-production project."
The title of the selected project was Silver Linings, developed by Diploma of Screen and Media (CUA51015) student Tanika Hill. Tanika admits that whilst filming in isolation could be stressful, it helped her develop a range of skills and really brought out her professional side.
Her Silver Linings project focused on mental health and featured an interview with ACT Minister for Mental Health Shane Rattenbury. "I decided on this topic because it's something people often find hard to talk about. I thought it would be a good way not to only educate my viewers, but to influence them to seek help," Tanika said.
"Silver Linings is a TV program about the experiences of our student storytellers, revealing the 'silver lining' they have found in this new world. The stories focus through the lenses of Zoom and smartphones and prove that self-isolated doesn't mean unconnected," Nunzio said.
Tanika particularly enjoyed the editing process, especially when her vision came together. "Knowing it could be posted to the ABC also made me strive to get the best results I could achieve."
For the students this was an exciting opportunity to learn a new style of filming and have it presented publicly. Silver Linings debuted on the ABC Facebook page.
---