From Bhutan to CIT pursuing an accounting and bookkeeping career
Published: 15 Jul 2020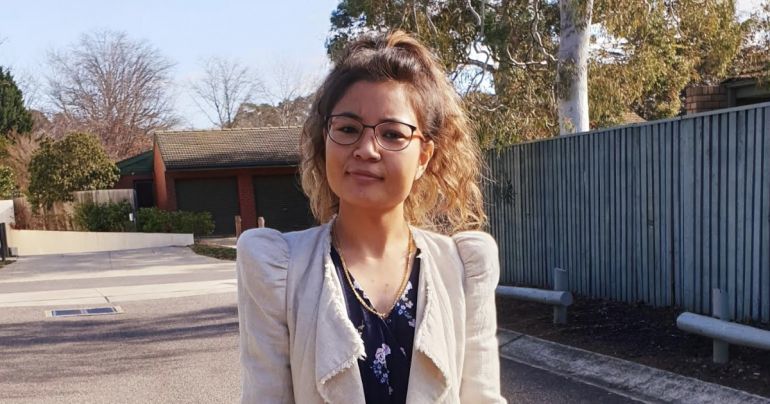 When Canberra Institute of Technology (CIT) student Kezang Dema moved from Bhutan in 2016 she had already completed her Bachelor of Business Administration and worked as an Assistant Finance Officer at the Punatsangchhu-II Hydroelectric Project Authority, a joint venture between India and Bhutan.

Kezang decided to improve her career in Australia and enrolled at CIT to study accounting and bookkeeping. "My main goal was to become familiar with the Australian Accounting Standards, taxation legislation and software packages."
"After completing my Diploma of Accounting (FNS50217), I enrolled in the Advanced Diploma of Accounting (FNS60217), where I was awarded an internship with TAFE Directors Australia (TDA)," Kezang said.
Her internship as a Finance Assistant started in February 2020, and COVID-19 restrictions meant she and her colleagues had to work from home. Kezang's supervisors at TDA said: "While COVID-19 impacted the work environment within weeks of Kezang joining the TDA team, she has been able to continue to undertake her internship with TDA with minimal disruption."
Kezang said her supervisors arranged a zoom meeting twice a day and working remotely was never an issue. "Apart from bookkeeping, I also researched topics relating to TDA.
"The main things I gained from my internship are confidence in my ability to work independently and getting experience in an Australian office environment. TDA were especially helpful, always making sure to involve me in decision making and report preparation," Kezang said.
The support Kezang got from CIT was invaluable to her studies. "One piece of advice I would give to new students is to not be afraid to ask questions. The teachers at CIT are very approachable."
Kezang's goals for the future include full-time employment in the accounting/bookkeeping industry, completing the Chartered Accounting program, and pursuing a speciality.
---