Reskilled and confident mother-of-five returns to work
Published: 14 Jan 2019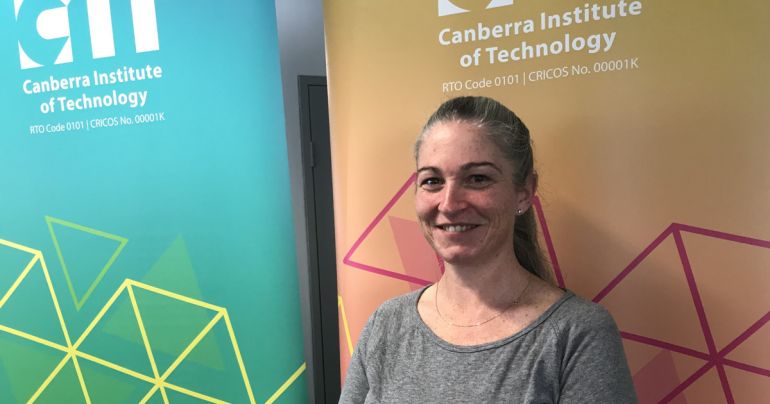 The Return to Work for Women Program is a 14-week course delivered from CIT Tuggeranong designed for women to help regain confidence, brush up on professional skills and update computing and digital literacy skills to improve their chances of successfully re-entering the workforce after an extended absence. The program also includes a valuable work placement.
Jade Neilsen recently graduated from CIT's Return to Work for Women Program. The mother-of-five said she found the program invaluable and it has changed her life in many ways.
"It was challenging at first, but the teachers were absolutely amazing and supportive," Jade said.
"It pushed me out of my comfort zone both socially and emotionally."
Following her graduation in Semester 1 2018, Jade has gone on to further studies and is currently working part-time while competing a traineeship in disability support.
Jade said the course has grown her personal and professional networks and she's been proud to pass some of the skills she's learned onto her children, helping her son recently write his resume.
The program has seen great success over recent years, with a 90 per cent completion rate and with approximately 76 per cent of graduates going on to employment or further training in an area of interest.
To apply or for more information, please contact CIT on 02 6207 3188 or email infoline@cit.edu.au.
---