CIT, coffee and Australian culture: the foundation for a public service career
Published: 15 Jan 2020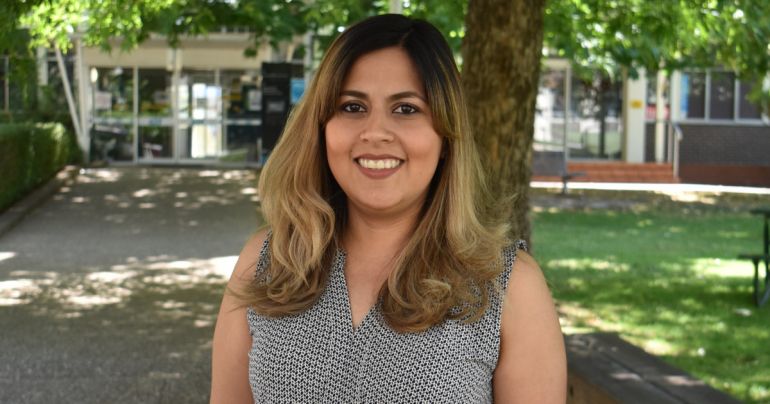 When Gabriela Andrade moved from Ecuador to Australia in 2010, improving her English language skills was crucial. After a few years studying and working at the Canberra Institute of Technology (CIT), she is now ready to start the next chapter of her career, in the Australian Federal Government.
"I arrived with no job and very little English. It was a little scary. In early 2011, I enrolled in classes at CIT to improve my English. I've been at CIT ever since, in one form or another," Gabriela said.
At the suggestion of a classmate, Gabriela took a job in CITSA's Café Yala. The people there were so supportive. I was still learning English and knew nothing about coffee when I started. They taught me a lot about coffee and about Australia," Gabriela said.
More confident in her ability to communicate in English, Gabriela enrolled in a Certificate IV in Human Resources (C4-BC42), but put her studies on hold when she was offered a supervisor role at Café Yala. Encouraged by one of her teachers, Gabriela returned to complete a Certificate IV in Leadership and Management (C4-BT06) in 2014.
Gabriela kept her job at Yala, but a new opportunity came her way. In 2018, she applied for and was offered a job in the CIT Management and Business team. She said, "I have met a lot of great people working and studying here. Everyone was so happy for me when I got the job at CIT. I loved coming to work to help teachers and students."
Gabriela is looking forward to her new role with the Department of Defence, but she will miss CIT. "CIT is in my heart now. It has been like working with family. This place has given me the opportunities I needed to further my career," Gabriela said.
Gabriela is not saying goodbye to CIT, as she will be back in this year to continue her studies with Certificate IV in Human Resources (C4-BC42).
Learn more about CIT's Management courses.
---