CIT graduates 'make merry' with number one mobile recipe app
Published: 22 Jul 2019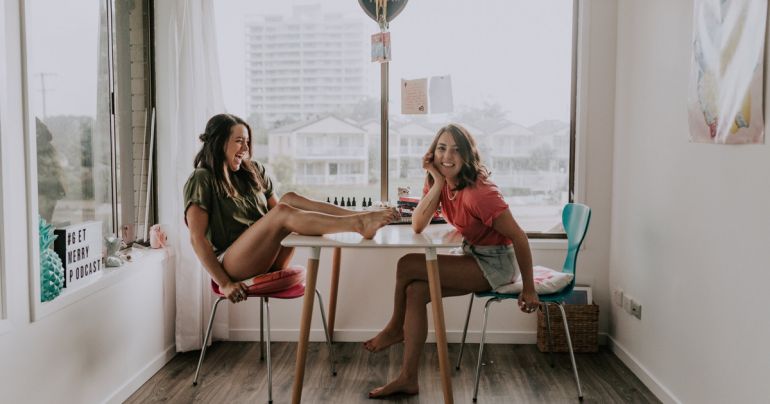 From Canberra Institute of Technology (CIT) to Gold Coast wellness entrepreneurs, Emma and Carla Papas have taken a non-traditional path to success and couldn't be happier.
More commonly known as the 'Merrymaker Sisters', real-life sisters and business partners Carla and Emma graduated from CIT in 2011, having studied events and public relations.
"The greatest lesson we got from CIT was that nothing beats experience. We both loved how the teachers encouraged us to volunteer to gain extra experience and how the assessment pieces actually used real-life events and PR," they said.
It was through this experience they landed their first full-time jobs - Emma as an Events Assistant at the National Convention Centre and Carla as a Communications Officer in the APS.
In 2014 the pair decided to pivot from the traditional nine to five and took the biggest risk of their careers by moving to the Gold Coast and creating a number one mobile recipe app, publishing countless blog articles and podcasts, writing cookbooks and creating an online yoga, pilates and mindset studio.
The pair say every day is different and they are on a continuous journey, where they learn every single day about business and about themselves.
"It's a huge change going from working for someone else and having a team to running the show. We've become very resilient and great at solving problems," they said.
When asked what advice they would give someone starting their own business the sisters said, "Find people who believe in you and support you. Seek out people who inspire you and then do the same for others. It's these connections that not only make business fun, they also keep you sane and grounded through the massive ups and downs."
To find out more visit www.themerrymakersisters.com or download the Get Merry Recipe app for Apple or Android.
---