From CIT to Kambri, massage therapy entrepreneur brings joy to clients
Published: 27 May 2021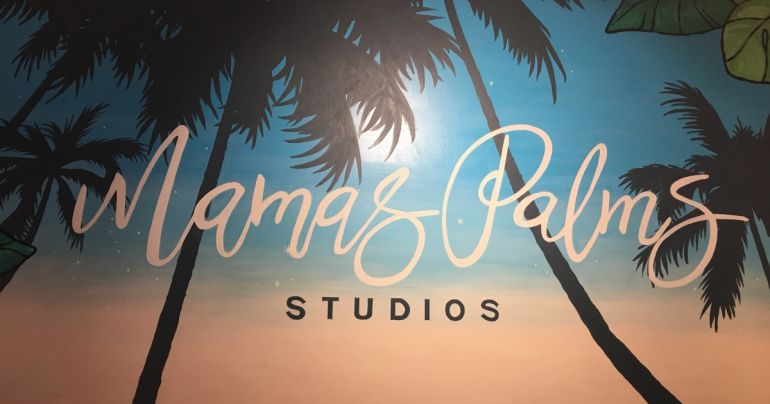 Mamas Palms is an oasis created by Lyn Visedsuk, a CIT Diploma of Remedial Massage (HLT52015) student, where children and their parents are welcome to learn about meditation and the art of relaxation.
"Sugar palm tree" was Lyn's nickname as a child. As an adult, Lyn became interested in mindfulness meditation to better cope with her mum's debilitating health condition. She got her Yoga license and became certified as a mindfulness meditation teacher. The studio's name, Mamas Palms, honours Lyn's relationship with her mum. The studio "Is a library and education centre," Lyn said.
Since opening in February 2020, Mamas Palms has gone from strength to strength serving clients with a network of therapists from the ACT and region and CIT students using their skills towards completion of their hands-on training hours. Remedial referral clients as well as referrals from sister stores enjoy a range of massage services, including baby and bump massages, modern aromatherapy, deep tissue, hot stone and relaxation.
Lyn has a small but supportive network of therapists in the ACT that she calls her "sister stores."
"It's a very demanding business, but there's always someone available to share their knowledge and time. It's not about money. It's about friendship," Lyn said.
Through networking and building connections, the opportunity to open her studio in the heart of the Kambri Precinct presented itself. Lyn is proud to be part of what she describes as a "Business community looking out for each other."
She is confident about the skills and knowledge she is getting at CIT as the comprehensive training covers theory, hands-on practice and business, all key to her success as an independent practitioner. "They even teach business planning and overheads, high-risk issues and insurance, having the right equipment and correct intake forms," Lyn said.
Lyn is grateful for the support of her CIT teachers and classmates especially around her pregnancy. "As a cohort we hold each other's hands," she said. She anticipates finishing her studies next year while taking care of the business and her new baby with the nurturing palms of her hands.
Learn more about studying massage therapy at CIT.
---