Making a change through the Australian Public Service
Published: 12 Oct 2021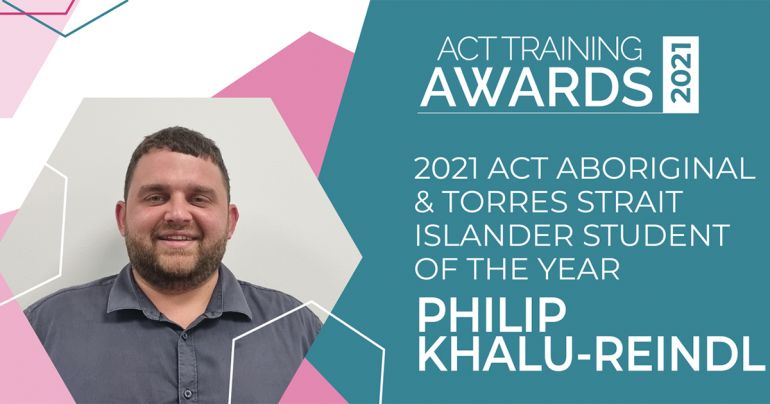 A couple of years ago, Philip Khalu-Reindl was offered an opportunity to start a new career in the Australia Public Service (APS), via the Indigenous Apprenticeships Program (IAP) which combines work in the public service with a Diploma in Government. He was selected for the program, and as a result made the move from Far North Queensland to Canberra.
He is now a full-time employee at the Australian Institute of Aboriginal and Torres Strait Islander Studies (AIATSIS), and was recently named the Aboriginal and Torres Strait Islander Student of the Year at the ACT Training Awards.
"My team helps people to research and find more information to track down family as a result of separation in the Stolen Generations," Philip said.
Philip completed a Diploma of Government (PSP50116) in 2020 at CIT Solutions.
Through Philip's training, he has gained a better understanding of how government operates to support communities, as well as many practical skills for his day-to-day work.
"CIT's Diploma in Government helped build my skills for working in an office environment. The course teaches you a lot about working well in teams, goal setting, communication and writing skills."
"I always look for a teaching or learning opportunity in every conversation so I can try to understand where people are coming from. You cannot make change if you just get stuck in one perspective, so I keep looking for ways to grow, learn from, and teach others."
Philip strongly believes that it is important that Indigenous representation in the APS increases, as a catalyst for positive change for Aboriginal and Torres Strait Islander people.
"I am really excited to win this award and I encourage others to consider applying for the IAP program," Philip said.
Philip will represent the ACT at the National Training Awards in November.
---