Maggie Hall awarded Norm Fisher Award
Published: 07 Oct 2021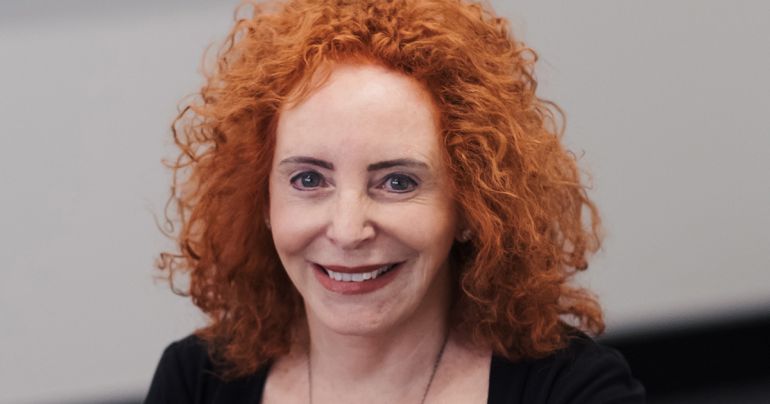 Maggie Hall is the Senior Advisor for Vocational Education and Training (VET) Practice at CIT Solutions and the winner of the 2021 Norm Fisher Award at the ACT Training Awards. She was named the winner for her outstanding and extensive contribution to VET.
As a team member at CIT Solutions and a learning designer and developer, Maggie supports CIT Solutions' trainers and assessors. She also designs and develops training programs and assessment tools, and delivers the Diploma of Training Design and Development.
Upon winning the award, Maggie said she has been fortunate to work with the most wonderful, highly committed and talented teachers and colleagues, fabulous students and learners, and a range of impressive clients. She has experienced a diverse and interesting career at CIT and CIT Solutions, initially teaching English to migrants and refugees.
"I loved working in the English Language Department at CIT supporting learners who were refugees and migrants. I have the utmost respect for these people who have worked so hard and enriched our society so much."
At CIT Solutions, Maggie has been involved with a number of innovative projects, including one for the Australian Institute of Aboriginal and Torres Strait Islander Studies (AIATSIS), where she worked with Stolen Generations organisations around Australia to develop the Certificate IV in Stolen Generations Family Research and Case Management.
Maggie is a strong believer and advocate for VET and believes that education transforms people's lives.
"This is particularly so in the case of VET, which can have a huge impact on a person's confidence and ability to achieve their goals and aspirations," she said.
"Whether it's a school leaver, someone looking for a job, or returning to the workforce, a person seeking a new career or someone who wants to progress in an organisation, VET can do it all. I'm passionate about the difference VET can make to people at all stages of their lives and believe that everyone has a right to education. I hope that others recognise this, and that VET is funded sufficiently to keep it growing and adapting to meet the needs of our community."
---