Improvement works underway at CIT
Published: 04 May 2020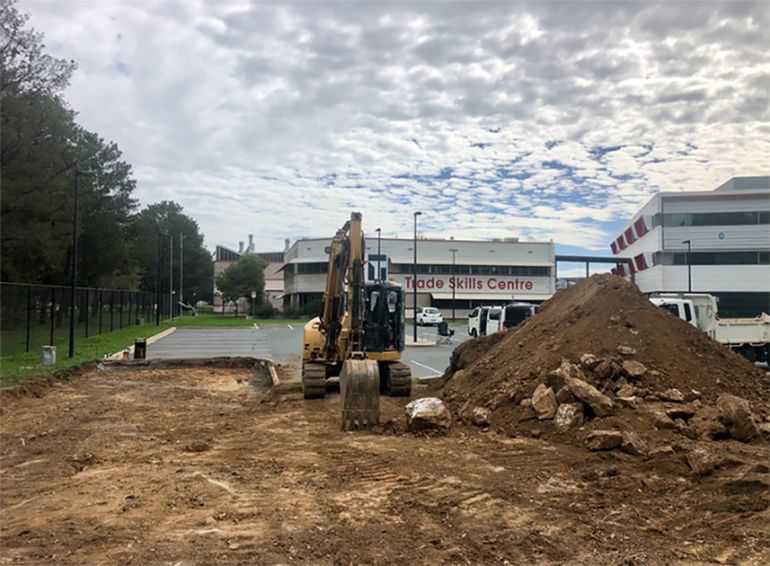 With no students or staff on campus, now is the perfect opportunity for upgrades and repair works to be conducted on two CIT campuses, and these works are already underway to improve the facilities for staff and students alike.
CIT received funding under an ACT Government's initiative to renew local infrastructure across the city whilst supporting local construction businesses. CIT's "screwdriver ready" projects are underway upgrading facilities at CIT Bruce and CIT Fyshwick.
At Bruce the works are modernising the look and feel of the campus as well as improving safety. Works include a fresh coat of paint, new carpet, sewerage and drainage repairs, lighting and switchboard upgrades, and the installation of safety showers and eye wash facilities for science laboratories.
The fast-track program also includes improvement of the CIT Fyshwick car park, which will make parking at the site easier for staff and students. The works are underway and will continue through to June 2020.
During these difficult times, the infrastructure and maintenance works are keeping more Canberrans employed. CIT students and staff will get to enjoy new and improved facilities when they can return to campus.
---