CIT revs up the competition at MotorEx 2019
Published: 22 May 2019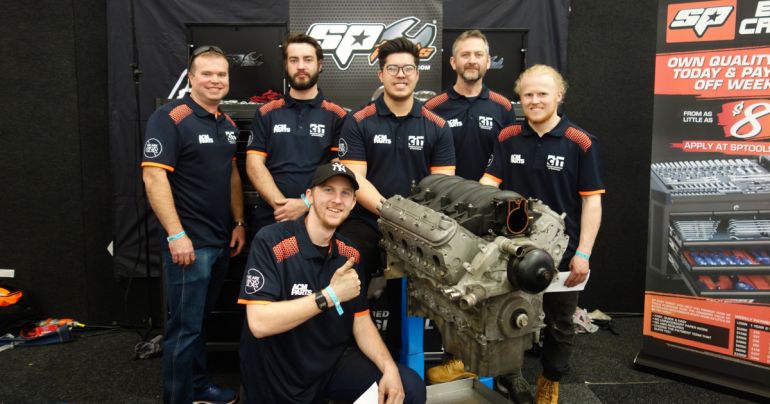 Canberra Institute of Technology (CIT) automotive apprentices have taken out first and third place in the gruelling 2019 MotorEx Flying Spanners competition in Melbourne this week.
The annual competition offers automotive students the chance to team up and compete in a two-day event, stripping and rebuilding motors in record time against other TAFEs and teams from around the country.
Head of Department for CIT Automotive Steven McMahon said Flying Spanners is a fantastic opportunity for students to network with key players in the automotive industry and learn from the very best.
"Our teams of dedicated apprentices are the future of automotive, and we are so proud of their achievements in being the current Flying Spanners title holders," Mr McMahon said.
"MotorEx is the nation's premier event for custom, classic and performance car culture and this year didn't disappoint, with our apprentices seeing first-hand what their future career in the automotive industry will look like."
Automotive apprentices were encouraged by the overwhelming industry support and exposure they gained throughout the event, visiting exhibitions from SEMA Vegas and attending a masterclass with California's South End Customs owner Keith 'The Kid' Dean.
Flying Spanners provides a spectacle for MotorEx attendees to see the ins and outs of some of the technical processes involved in working on cars as well as encouraging the next generation of automotive apprentices.
To find out more about the range of exciting automotive courses on offer at CIT visit our website.
---