Building a career in Australia
Published: 16 Feb 2021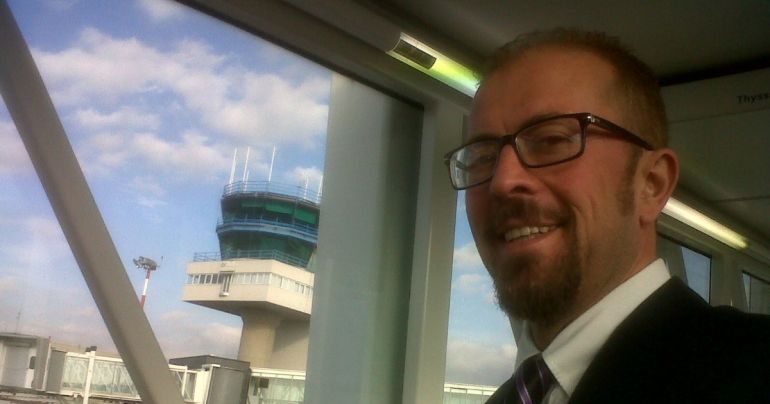 Sergio Gualtieri moved to Canberra in 2019 and decided to improve his career with a qualification at the Canberra Institute of Technology.
Sergio's family moved from Italy to Sydney in 2014. While he already had ten years of experience managing a not-for-profit organisation and a clear understanding of accounting principles and financial reports, he had no experience with Australian Accounting Standards. "I chose a Certificate IV in Accounting and Bookkeeping (FNS40217) to enhance my knowledge of both accounting and business principles," Sergio said.
"At CIT I was immediately impressed by the kindness and competence of the staff and the professionalism and approachability of the teachers. The study environment at CIT is really multi-cultural and the choice of short courses is amazing."
While studying at CIT Sergio was awarded a grant through the Australia Awards - Endeavour Mobility Grants program, which allowed him to visit Thailand and Singapore with a group of students and teachers.
The trip saw Sergio visit the Mahidol International College in Bangkok and the Institute of Technical Education in Singapore, as well as local firms. He learnt about environmentally sustainable work practises and participated in introductory language classes. "It was a really enriching experience that enhanced my knowledge of accounting principles and let me expand my international network while developing new skills."
Following his studies at CIT, Sergio was offered an accounting position at the Cultural Office of the Italian Consulate General in Melbourne.
"I thank CIT for their exceptional support during my studies but also for nurturing my self-esteem and growing my confidence," Sergio said.
Learn more about Accounting at CIT.
---