ACT Apprentice of Year sparks inspiration for trade career
Published: 07 Oct 2021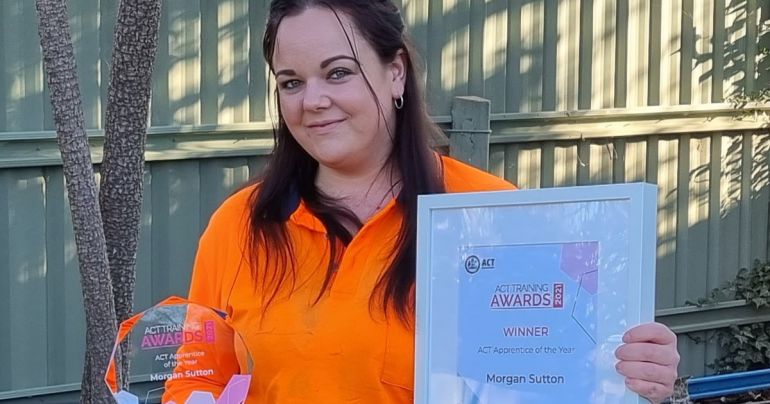 Morgan Sutton, who completed a Certificate III in Electrotechnology (UEE30811) at CIT was recently awarded the Apprentice of the Year for the 2021 ACT Training Awards.
Morgan began her career working in aged care as a nurse, but later decided to change careers and start an electrical apprenticeship.
"I chose this industry as my dad runs his own electrical company and this gives me a chance to become a part of the family business," Morgan said.
"I am really grateful to receive the award and I would like to encourage others, especially women, to study an apprenticeship at CIT and consider a career in trades" Morgan said.
"Our clients are embracing having a female project manager and love that I am also there on the tools every day putting in the hard work."
Morgan believes everyone can be highly successful if they are provided with the right training and adopt a strong work ethic. She describes herself as living proof that if you want something enough, you won't let any barriers stop you.
Morgan will represent the ACT at the National Training Awards in November.
---