ACT Apprentice of the Year Khye Bolin busier than ever
Published: 28 Sep 2020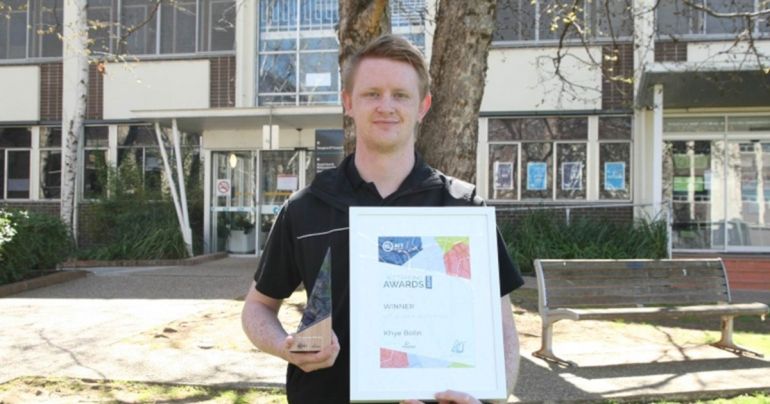 Canberra Institute of Technology (CIT) graduate, and 2020 ACT Apprentice of the Year Khye Bolin has high hopes for the future as he continues his career and his studies.
Khye started his apprenticeship in Electronics and Communications in 2017, now not only has he graduated, but his dedication was recognised at the recent ACT Training Awards. "It was surreal to win."
"I was honestly shocked. It really felt like this wave of acknowledgement that I had chosen the right path and all my hard work was well worth it," Khye said.
MEGT, Khye's employer, suggested he do his apprenticeship through CIT, a choice he has been very happy with. "Studying with CIT has been fantastic. I think being taught by people with experience in the industry was invaluable. Everyone was friendly and helpful."
Now that he has graduated, Khye is continuing his studies through a Bachelor of Software Engineering. "This was a goal that I set myself prior to starting my apprenticeship from day one, I was determined to complete in three years and as soon as I would continue on to the Bachelor."
For now, Khye will also continue working in a role he loves. "Now that I am a fully-fledged Electronics and Communications technician, I am busier than ever. It's time to really buckle down and see where this career is going to take me."
He is also looking forward to taking part in the Australian Training Awards in Melbourne later this year, although he admits his wife might be even more excited than he is. "It would be great just getting to meet all the other talented and like-minded people that are competing."
We congratulate Khye for his success and wish him all the best in the future.
---