CIT Accounting course adds up for students
Published: 12 Jul 2021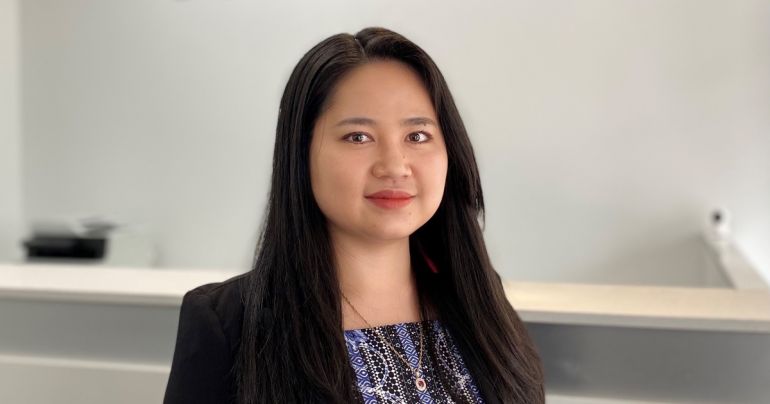 Half of the 2021 semester one students studying CIT's Advanced Diploma of Accounting (FNS60217) Work Placement program have already found employment in both private and public sector organisations, many in Canberra, including Hseng Kham who has accepted two accounting positions.
Hseng was offered work during the busy end of financial year period. She attributes her success to hard work and the support CIT gave her.
"I was offered an Accounts Assistant position and I also work as an Accounts Manager for a Plumbing company in Queanbeyan. I got distinctions and I have studied hard to achieve high grades in all the subjects."
The Advanced Diploma of Accounting course equips students with practical accounting skills to ensure graduates are ready to work. Students take part in an accounting industry placement to get an insight into the industry and to develop skills in the workplace. The placement is also a chance for students to market their skills to future employers, which is how Hseng gained a job offer.
"My motivation was to keep expanding my knowledge. When I learnt the Advanced Diploma course offered a work placement, I was highly motivated to participate in this program. I was confident my CIT education and work experience would improve my employment opportunities."
"CIT taught me skills to understand the concepts of the job and start working immediately using my practical skills."
Representatives from industry work closely with the course trainers and provide advice on current industry skills and training needs so students can be work ready before graduating.
CIT accounting teacher, Philip McGuire, said CIT also runs "industry speed dating" events with prospective employers and students who receive both interview practice and opportunities for employment.
"Having our accounting graduates work ready is a major attraction with employers. Furthermore, experience with the latest industry accounting software is highly valued by employers," Philip said.
Another student Sam Russell has been offered a position with Deloitte.
"I currently work for Deloitte Australia as an undergraduate in their Financial Assurance team. I have been in this role for the past two and half months, while completing my studies at CIT. My industry placement was with Deloitte in the same team as I am in now. My day-to-day tasks included auditing for financial services clients, along with data acquisition duties for costing models and reviewing fixed asset registers."
"If it wasn't for the industry placement I would not have obtained the position with Deloitte. I was taken on outside of their normal undergraduate/graduate processes, which normally involves the completion of at least two years of university studies."
Learn more about Accounting and Finance at CIT
---