Academic tutorials continue online
Published: 03 Jun 2020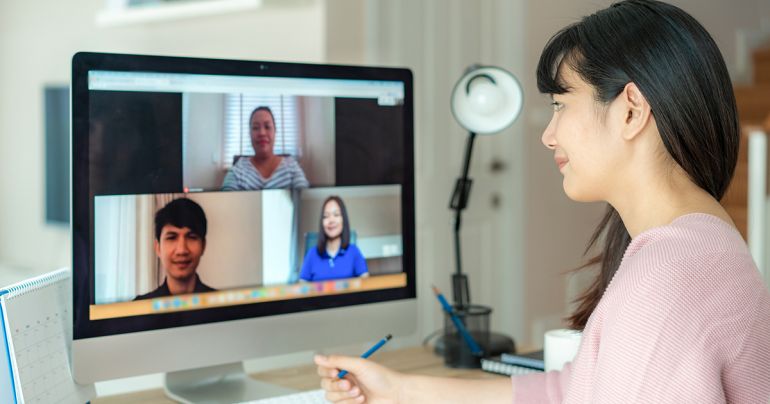 The move to study and work from home took place across the local community, and the Canberra Institute of Technology (CIT) has remained connected with students to ensure ongoing support especially for those who need it most.
Youth Education Advisor from CIT Student Support, Kate Reckord, was running the CIT Reid academic tutorials, prior to the COVID-19 pandemic, and she continues to do so now online and on the phone.
Kate said these tutorials are part of CIT Student Support's commitment to help all students' learning and wellbeing. "I provide academic assistance, as well as course and careers advice, enrolment and withdrawal support and referrals. The tutorials were run face-to-face as drop in sessions at both Reid and Bruce campuses."
This all changed with COVID-19. "When we started working from home I contacted all my students on the phone and we conducted tutorials over the phone. Then as video conferencing became available I encouraged students to have a go and most have learned to use these technologies."
"This has really helped with their studies as well. Instead of coming to the library at a specified time and waiting their turn students are booked in at a time that suits them. They don't need to travel, pay for parking or get babysitters. I have tried groups but find individual time slots for remote tutorials are more time efficient," Kate said.
Kate said the tutorials have also been a way of keeping in touch and staying engaged, and feedback from students has been very positive.
All students are welcome to access these tutorials, and they can contact Student Support to book an appointment with any of our advisors or counsellors or to attend a tutorial session.
---