CIT celebrates multiple wins at 2020 ACT Training Awards
Published: 16 Sep 2020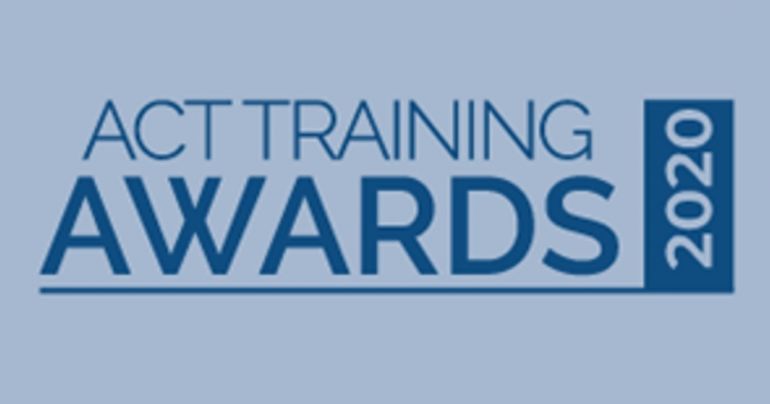 The Canberra Institute of Technology (CIT) was recognised as the Large Training Provider of the Year at the ACT Training Awards virtual ceremony held last week. The annual ACT Training Awards recognise and honour the outstanding achievements of students and apprentices as well as teachers and organisations involved in the Vocational Education and Training Sector (VET).
2020 has been a challenging year, but CIT's commitment to quality VET has not wavered and we remain focused on the support our students need to help them achieve their employment and career objectives.
As the leading provider of VET in the ACT and Region, CIT continues to change lives through quality education and skills development for individuals, industry and the community.
CIT's excellence in VET is reflected in our training delivery innovations, which are increasingly supported by state-of-the-art simulated training environments for both traditional and emerging industries.
At CIT, relationships with industry are forged with a long-term vision. CIT's combined efforts with a range of industry partners are aimed to ensure students are exposed to employment opportunities and ready to contribute to the ACT workforce with the best skills today and into the future.
CIT and CIT Solutions were strongly represented with several finalists across the various award categories. CIT is proud of the formal recognition as the ACT's top training provider and celebrates the success of its students, apprentices and trainees:
CIT and each individual winner will have the opportunity to represent the ACT at the Australian training Awards in November. More information is available from www.skills.act.gov.au/awards
---