Overview
This program provides you with the skills to work in the front line of travel agencies, airlines and travel wholesalers. It gives you an opportunity to gain practical skills on an industry computerised reservation system giving you skills and knowledge that is transferable, enabling you to cross over and use other booking systems.
Qualification:

Certificate III in Travel SIT30216

Program No:

C3-TS19

Campus:

CIT Reid

Duration:

1 semester full-time (approx. 22 hours per week) OR part-time equivalent. Delivery of this course could be a combination of on-the-job and off-the-job learning combined with day/evening classes.

Cost Info:

The 2021 Semester 2 enrolment fees for this course are based on the costs per subject as indicated below. The total program cost may vary depending on the choice of elective subjects or if subjects are attempted more than once. Subject costs identified as Standard are partially subsidised by the ACT Government. Concessions may be available to eligible students.

Indicative Cost:

$1,641


Likely Job Outcome:

- Domestic travel consultant
- Tour desk consultant
- International travel consultant
- Leisure consultant
- Corporate leisure consultant
- Corporate consultant
- International corporate consultant
- Online consultant
- Mobile travel consultant
- Cruise consultant.

Application Type:

Standard
Share:
Timetable Information
To help with the enrolment process print your timetable, or keep the window open, so that you can refer back to it for your course (program) code, course (program) name, and the Course Reference Numbers (CRNs).
Additional Information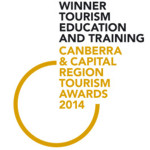 You should note that additional costs of approximately $350.00 will be incurred to cover resource materials, specialist automated computer reservations system training required for this program and a uniform. Also you must purchase a basic calculator and USB (or similar) prior to commencement of classes. You may require an Atlas for classes.

Please note that concessions do NOT apply to the additional costs.

After achieving the Certificate III in Travel SIT30216 , you can progress to higher level qualifications in Travel and Tourism such as the Diploma of Travel and Tourism Management SIT50116 .
Skills Recognition
Entry Requirements
You must be able to read and write documents and understand maths concepts to a level required to complete Year 10 (early in the program your skills will be checked and if you cannot read and write documents and complete maths work to the level needed, you will be enrolled in additional subjects to help build the skills needed to successfully complete the program).

If you are entering these programs as a trainee under the Australian Apprenticeships arrangements you must be employed in the industry and you must register with an Apprentice Network Provider (ANP) prior to enrolment.
To study any course at CIT (excluding degrees and non-accredited training) you must have a Unique Student Identifier (USI).
Literacy Skills Information
We suggest that you will need Australian Core Skills Framework levels of at least 2 across reading, writing, learning, oral communication and, depending on your program of study, numeracy skills to successfully complete this program. If you do not have this level, you can still enrol and seek support to improve your skills or you may prefer to begin with a lower level program, or enrol in the Certificate II in Skills for Work and Vocational Pathways (FSK20119) to develop your literacy skills. Please visit Foundation Skills.
Transition Information
Qualifications at CIT are regularly updated or replaced to meet current industry needs and maximise your employment opportunities. If this occurs while you are part way through a qualification, you may need to vary your learning to meet the new national requirements. CIT will aim to make this as smooth as possible for you.
Subject Cancellations/Changes
To ensure positive outcomes for all students, CIT may need to cancel or change classes at short notice. CIT will make every effort to inform students as soon as changes are made and will also make every effort to offer alternative arrangements for students to meet the requirements of the subject and complete their qualification. In an unfortunate instance when this cannot be met, you will receive a full refund. Please ensure you maintain current contact details via CIT Self Service or by contacting CIT Student Services at infoline@cit.edu.au.
Subject Information
Complete 17 subjects
Electives: Complete 3
SITXEBS001 Use social media in a business

| | |
| --- | --- |
| CIT Code: | EBUS166 |
| Cost: | Standard $77.00 |
| Description: | This unit describes the performance outcomes, skills and knowledge required to establish a social media presence in a business. It requires an understanding of the use of social media tools and platforms to enhance customer engagement and market a business. The unit is relevant to businesses operating in many industry contexts, including the tourism, travel, hospitality, events and other service industry sectors. It applies to individuals using social media for business at an operational level under limited supervision. |
| Prerequisites: | Nil |

SITXHRM001 Coach others in job skills

| | |
| --- | --- |
| CIT Code: | TRNG339 |
| Cost: | Standard $44.00 |
| Description: | This unit describes the performance outcomes, skills and knowledge required to provide on-the-job coaching to colleagues. It requires the ability to explain and demonstrate specific skills, knowledge and procedures and monitor the progress of colleagues until they are able to operate independently of the coach. The unit applies to experienced operational personnel and to supervisors and managers who informally train other people in new workplace skills and procedures. It applies to all tourism, hospitality and event sectors. |
| Prerequisites: | Nil |

SITTTSL016 Provide specialist advice on cruises

| | |
| --- | --- |
| CIT Code: | TOUR253 |
| Cost: | Standard $66.00 |
| Description: | This unit describes the performance outcomes, skills and knowledge required to develop detailed knowledge of cruise operations, products and destinations and to provide information and advice to customers on extended cruise options. The unit applies to travel and tourism operators, such as travel agencies and tour wholesalers; in particular to those which specialise in the sale of extended domestic and international cruise products. Cruises can include ocean, river, adventure, expedition and niche cruises. It applies to frontline sales and operations personnel who operate with some level of independence and under limited supervision. |
| Prerequisites: | Nil |
Related Courses
More Information
For more information about this course please contact CIT Student Services on (02) 6207 3188 or email infoline@cit.edu.au