Overview
This qualification will provide learners with the expertise through theory and practical application required at management and senior supervisory levels in the hotel and resort industry. The qualification will explore and analyse tools and strategies to manage each unique department in a hotel and resort operation on an international scale. The course is also designed to engage learners into valuable workplace experience in the hotel and resort environment.

A four month paid industry placement is a valuable aspect of this signature program for our students at a leading hotel or resort in Australia and is a key feature of this Advanced Diploma. During your industry placement you will reinforce and expand on the knowledge and skills gained at CIT. This allows you to gain real-world skills in a hotel or resort work environment while you study, giving you hands-on experience to complement your studies.
Qualification:
Advanced Diploma of International Hotel and Resort Management 10060NAT
Program No:
AD-TS21
Campus:
CIT Reid
Duration:
3 semesters full-time (approximately 20 hours per week) OR part-time equivalent, plus additional 15 hours per week (approximately) individual learning such as research, online activities, projects and team work.

Plus four month (450 hrs) industry placement. CIT supports all students in arranging work placements.
Cost Info:

Enrolment fees for this course are based on the costs per subject as indicated below. Subject costs identified as Full Fee receive no government subsidy. Concessions are not available. The fees below apply unless training as an apprentice or trainee.

Indicative Cost:
$17,997
Likely Job Outcome:
Management and senior supervisory positions in hotels, resorts, serviced apartments and cruise ships
Enrolment Type:
Full Fee
Share:
Additional Information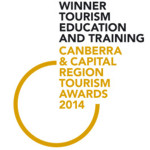 This program has a mandatory industry placement (450 hours in total). CIT program coordinator will arrange all placements.

Note: Students are required to complete the following unit before attending placement to meet industry and CIT student placement policy: Use hygienic practices for food safety SITXFSA101.
Entry Requirements / How to Apply
This program is not open for new enrolments

To apply for this qualification, you must:

- have an Australian Year 12 Certificate or complete a literacy assessment with CIT to demonstrate a literacy of at least ACSF Level 3 in writing and maths.

Applicants from a culturally and linguistically diverse background, with English as a second language, will need to demonstrate proficiency in the use of the English language (both oral and written) equivalent to ASLPR Level 3, or IELTS 5.5, or Cambridge Proficiency 0 Level English, or TOESL equivalent.

An interview process may be conducted by the Head of Department to determine suitability for the program.
To study any course at CIT (excluding degrees and non-accredited training) you must have a Unique Student Identifier (USI).
Literacy Skills Information

We suggest that you will need Australian Core Skills Framework literacy levels of at least 3 across reading, writing, learning, oral communication and, depending on your program of study, numeracy skills to successfully complete this program. If you do not have this level, you can still enrol and seek support to improve your skills or you may prefer to begin with the lower level program. Please visit Foundation Skills.

Transition Information

Qualifications at CIT are regularly updated or replaced to meet current industry needs and maximise your employment opportunities. If this occurs while you are part way through a qualification, you may need to vary your learning to meet the new national requirements. CIT will aim to make this as smooth as possible for you.

Subject Cancellations/Changes

To ensure positive outcomes for all students, CIT may need to cancel or change classes at short notice. CIT will make every effort to inform students as soon as changes are made and will also make every effort to offer alternative arrangements for students to meet the requirements of the subject and complete their qualification. In an unfortunate instance when this cannot be met, you will receive a full refund. Please ensure you maintain current contact details via CIT Self Service or by contacting CIT Student Services at infoline@cit.edu.au.
Subject Information
Complete 30 subjects
Electives: Complete 1
Using oral communication skills to facilitate workplace teams

CIT Code:
HOTL141C
Cost:
Full fee $618.00

Description:
This unit describes the skills and knowledge required to use oral communication skills to facilitate workplace teams, such as leading group discussions, negotiating agreed outcomes, explaining workplace procedures, or exploring workflow issues. This unit applies to individuals who need oral communication skills at Australian Core Skills Framework (ACSF) level 4 to undertake a vocational training pathway or workplace tasks. This unit is designed for integration and contextualisation with vocational units to support achievement of vocational competency.
This subject achieves FSKOCM11 Use oral communication skills to faciltate workplace teams
Prerequisites:
Nil

Conducting basic oral communication in a language other than English (Mandarin)

CIT Code:
HOTL142C
Cost:
Full fee $618.00

Description:
This unit describes the performance outcomes, skills and knowledge required to use and understand very simple and commonly used expressions of a predictable nature in a language other than English. It covers activities, such as welcoming and farewelling customers, providing face-to-face routine customer service and other routine workplace activities. There is no direct parity with any formal language proficiency ratings or assessment frameworks, but this unit broadly relates to International Second Language Proficiency Ratings (ISLPR) 1.
This subject achieves SITXLAN2115 Conduct basic oral communication in a language other than English (Mandarin)
Prerequisites:
Nil
More Information
For more information about this course please contact CIT Student Services on (02) 6207 3188 or email infoline@cit.edu.au