Overview
This skill set will equip individuals for work in food handling to ensure food safety.
It is for food handling personnel working in tourism, hospitality and catering organisations with permanent or temporary kitchen premises, and smaller food preparation or bar areas.
Qualification:

Statement of Attainment - Food Handling SITSS00050

Course No:

SA-TS43

Campus:

Online

Duration:

Approximately 18 hours of online study and assessment.
You will need a workplace to undertake some assessment tasks. If you do not have a workplace, this can be conducted at the CIT Reid campus.

Cost Info:

Further information about fees is available at Course fees and assistance

Indicative Cost:

$70


Likely Job Outcome:

This course provides a practical approach to hygiene practices and principles for participants who handle food in all hospitality job roles.

Application Type:

Register Your Interest
Share:
Additional Information
This short course is offered fully online. You will require a computer and adequate internet access. Technical support or help with digital literacy skills is provided. At enrolment, you will be given information on how to access and use CITs online learning platform.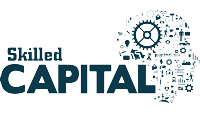 This course is offered under Skilled Capital. This initiative is funded by the ACT and Australian Governments through the Project Agreement for the National Infection Control Training Fund. Places are limited and subject to availability and eligibility. To find out if you are eligible, please visit the ACT Government Skills Canberra COVID-19 Infection Control Training website.
Skills Recognition
Entry Requirements
Open Entry.
To study any course at CIT (excluding degrees and non-accredited training) you must have a Unique Student Identifier (USI).
Literacy Skills Information
We suggest that you will need Australian Core Skills Framework literacy levels of at least 3 across reading, writing, learning, oral communication and, depending on your course of study, numeracy skills to successfully complete this course. If you do not have this level, you can still enrol and seek support to improve your skills or you may prefer to begin with the lower level course. Please visit Foundation Skills.
Transition Information
Qualifications at CIT are regularly updated or replaced to meet current industry needs and maximise your employment opportunities. If this occurs while you are part way through a qualification, you may need to vary your learning to meet the new national requirements. CIT will aim to make this as smooth as possible for you.
Subject Cancellations/Changes
To ensure positive outcomes for all students, CIT may need to cancel or change classes at short notice. CIT will make every effort to inform students as soon as changes are made and will also make every effort to offer alternative arrangements for students to meet the requirements of the subject and complete their qualification. In an unfortunate instance when this cannot be met, you will receive a full refund. Please ensure you maintain current contact details via CIT Self Service or by contacting CIT Student Services at infoline@cit.edu.au.
Subject Information
Complete 1 subject
Core: Complete 1
SITXFSA001 Use hygienic practices for food safety

| | |
| --- | --- |
| CIT Code: | OHSS457 |
| Cost: | Full fee $70.00 |
| Description: | This unit describes the performance outcomes, skills and knowledge required to use personal hygiene practices to prevent contamination of food that might cause food-borne illnesses. It requires the ability to follow predetermined organisational procedures and to identify and control food hazards. The unit applies to all organisations with permanent or temporary kitchen premises or smaller food preparation or bar areas. This includes restaurants, cafes, clubs, hotels, and bars; tour operators; attractions; function, event, exhibition and conference catering; educational institutions; aged care facilities; correctional centres; hospitals; defence forces; cafeterias, kiosks, canteens and fast food outlets; residential catering; in-flight and other transport catering. It applies to food handlers who directly handle food or food contact surfaces such as cutlery, plates and bowls during the course of their daily work activities. This includes cooks, chefs, caterers, kitchen stewards, kitchen hands, bar, and food and beverage attendants, and sometimes room attendants and front office staff. Food handlers must comply with the requirements contained within the Australia New Zealand Food Standards Code. In some States and Territories businesses are required to designate a food safety supervisor who is required to be certified as competent in this unit through a registered training organisation. Food safety legislative and knowledge requirements may differ across borders. Those developing training to support this unit must consult the relevant state or territory food safety authority to determine any accreditation arrangements for courses, trainers and assessors. |
| Prerequisites: | Nil |
Related Courses
More Information
For more information about this course please contact CIT Student Services on (02) 6207 3188 or email infoline@cit.edu.au