Overview
This training will provide you with skills and knowledge required to serve alcohol in a responsible manner (RSA). It includes the current laws surrounding liquor and its service, strengths and effects of alcoholic beverages and responsible service strategies.

If you already have completed RSA training, you may also enrol in this course as a refresher to meet the ACT Government legislative requirements that RSA training is updated every three years.

This training achieves a unit of competency from the Certificate III in Hospitality SIT30616.
Qualification:
Statement of Attainment - training in Responsible Service of Alcohol [extract from SIT30616]
Program No:
SA-TH07
Campus:
CIT Reid
Duration:
Initial training: if you do not have the RSA competency: 4 hours face-to-face delivery

Refresher training: if you have previously achieved the RSA competency and would like to refresh your training: 2.5 hours face-to-face delivery
Cost Info:
Total approx. cost for the program is $75.

Fees are charged each semester based on individual subject costs as indicated below. Service and Amenities fee does not apply to this program. Further information is available at Course fees and assistance
Indicative Cost:
$75
Likely Job Outcome:
Bar attendant, drinks service
Enrolment Type:
Skills Training
Share:
Additional Information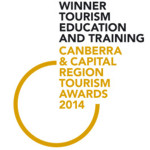 Full fees apply with no concessions available. ACT Government Fee Assistance does not apply.

The refresher training may be available for a lower cost as advised at enrolment.

If you are an international student, please contact 6207 3196 for further details.
Entry Requirements / How to Apply
Open entry

If you are seeking refresher training, you will need to show evidence that you have previously achieved the competency SITHFAB201 Provide responsible service of alcohol OR SITHFAB002 Provide responsible service of alcohol.
To study any course at CIT (excluding degrees and non-accredited training) you must have a Unique Student Identifier (USI).
Transition Information

Qualifications at CIT are regularly updated or replaced to meet current industry needs and maximise your employment opportunities. If this occurs while you are part way through a qualification, you may need to vary your learning to meet the new national requirements. CIT will aim to make this as smooth as possible for you.

Subject Cancellations/Changes

To ensure positive outcomes for all students, CIT may need to cancel or change classes at short notice. CIT will make every effort to inform students as soon as changes are made and will also make every effort to offer alternative arrangements for students to meet the requirements of the subject and complete their qualification. In an unfortunate instance when this cannot be met, you will receive a full refund. Please ensure you maintain current contact details via CIT Self Service or by contacting CIT Student Services at infoline@cit.edu.au.
Subject Information
Core - Complete 1 subject
SITHFAB002 Provide responsible service of alcohol

CIT Code:
FBEV113
Cost:
$75.00
Description:

This unit describes the performance outcomes, skills and knowledge required to responsibly sell or serve alcohol.
Responsible practices must be undertaken wherever alcohol is sold or served, including where alcohol samples are served during on-site product tastings. This unit, therefore, applies to any workplace where alcohol is sold or served, including all types of hospitality venues, packaged liquor outlets and wineries, breweries and distilleries.
The unit applies to all levels of sales personnel involved in the sale, service and promotional service of alcohol in licensed premises. Those selling or serving alcohol may include food and beverage attendants; packaged liquor sales persons selling in person, over the phone or online; winery, brewery and distillery cellar door staff; and supplier sales representatives. The unit also applies to security staff who monitor customer behaviour and to the licensee who is ultimately responsible for responsible service of alcohol (RSA) management.
The unit incorporates the knowledge requirements, under state and territory liquor licensing law, for employees engaged in the sale or service of alcohol.
Certification requirements differ across states and territories. In some cases all people involved in the sale, service and promotional service of alcohol in licensed premises must be certified in this unit. This can include the licensee and security staff.
This unit covers the RSA skill and knowledge requirements common to all States and Territories. Some legislative requirements and knowledge will differ across borders. In some cases after completion of this unit, state and territory liquor authorities require candidates to complete a bridging course to address these specific differences.
Those developing training to support this unit must consult the relevant state or territory liquor licensing authority to determine any accreditation arrangements for courses, trainers and assessors.

Prerequisites:
Nil
Related Courses
More Information
For more information about this course please contact CIT Student Services on (02) 6207 3188 or email infoline@cit.edu.au