Overview
With this qualification you will be able perform the role of skilled operators who use a broad range of hospitality skills combined with sound knowledge of industry operations. You will be able to operate independently or with limited guidance from others and use discretion to solve non-routine problems. You may have supervisory responsibilities including the planning, monitoring and evaluation of the work of team members.
Qualification:
Certificate IV in Hospitality SIT40416
Program No:
C4-TH38
Campus:
CIT Reid
Duration:
1 semester full-time (approximately 24 hours per week) or part-time equivalent if you enter the course with a Certificate III in Hospitality or an equivalent qualification.

If you don't have a Certificate III qualification but have industry experience, your course duration may be reduced through a Skills Recognition application.
Cost Info:

2018 - Enrolment fees for this course are based on the costs per subject as indicated below. In addition, a Service and Amenities fee of $40 will be payable each semester. Further information is available at Course fees and assistance.

2019 - New enrolment fee arrangements will be introduced. The $40 Services and Amenities fee will be included in the total subject costs. Indicative program cost may vary slightly and the subject costs displayed will also change. Further information is available at Course fees and assistance.

Indicative Cost:
$1,545
Likely Job Outcome:
This qualification provides a pathway to work as a team leader or supervisor in hospitality organisations such as restaurants, hotels, catering operations, clubs, pubs, cafes and coffee shops.

Possible job titles include:
- Food and beverage supervisor or team leader
- Bar supervisor or team leader
- Duty manager
- Shift manager
Enrolment Type:
Standard
Share:
Timetable Information
To help with the enrolment process print your timetable, or keep the window open, so that you can refer back to it for your course (program) code, course (program) name, and the Course Reference Numbers (CRNs).
Skilled Capital Information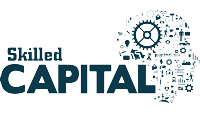 This course is offered under Skilled Capital. The initiative will give eligible participants the opportunity to complete a nationally recognised qualification and receive a completion payment from the Education Directorate. The completion payment is made upon successful completion of their skilled capital qualification which must be completed within two years of the commencement date.
To find out if you are eligible please visit the ACT Government Skilled Capital training website.
Additional Information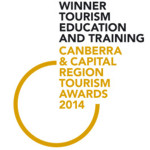 Please note that the cost of materials of approximately $100 will be incurred in this program in addition to tuition fees. Concessions DO NOT apply to this additional cost.

After achieving Certificate IV in Hospitality SIT40416, you can progress to the Diploma of Hospitality Management SIT50416 or to other Diploma qualifications in any service industry field.
Entry Requirements / How to Apply
It is recommended that you have undertaken lower level qualifications, and/or gained industry experience prior to entering this qualification.

If you are entering this program as a trainee under the Australian Apprenticeships arrangements you must be employed in the industry and you must register with an Apprentice Network Provider (ANP) prior to enrolment.
To study any course at CIT (excluding degrees and non-accredited training) you must have a Unique Student Identifier (USI).
Subject Information
Related Courses
More Information
For more information about this course please contact CIT Student Services on (02) 6207 3188 or email infoline@cit.edu.au