Overview
This program gives you the skills and knowledge to work in a range of hospitality enterprises such as restaurants, clubs, bars, nightclubs, airlines, cruise ships and hotels worldwide. It covers the full range of tasks required to provide bar and restaurant service.
Qualification:
Certificate III in Hospitality SIT30616
Program No:
C3-TH38
Campus:
CIT Reid
Duration:
1 semester full time or part-time equivalent
Cost:

Enrolment fees for this course are based on the costs per subject as indicated below. In addition, a Service and Amenities fee of $40 will be payable each semester. Further information is available at Course fees and assistance

Likely Job Outcome:
This qualification provides a pathway to work in organisations such as restaurants, hotels, motels, clubs, pubs, cafes and coffee shops. It provides options for specialisation in areas such as accommodation services, food and beverage and gaming. The qualification also allows an outcome for small businesses requiring multi-skilled employees.
Possible job titles include:
- Food and beverage attendant
- Espresso coffee machine operator
- Bar attendant
- Function attendant
- Restaurant host
Application Type:
Public
Share:
Timetable Information
To help with the enrolment process print your timetable, or keep the window open, so that you can refer back to it for your course (program) code, course (program) name, and the Course Reference Numbers (CRNs).
Additional Information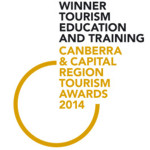 You must also provide your own uniforms and resource materials (approximate cost - $150).

After achieving Certificate III in Hospitality SIT30616, you can progress to Certificate IV in Hospitality SIT40416.
Entry Requirements / How to Apply
Open entry
If you are entering these programs as a trainee under the Australian Apprenticeships arrangements you must be employed in the industry and you must register with an Apprentice Network Provider (ANP) prior to enrolment.
To study any course at CIT (excluding degrees and non-accredited training) you must have a Unique Student Identifier (USI).
Subject Information
Related Courses
More Information
For more information about this course please contact CIT Student Services on (02) 6207 3188 or email infoline@cit.edu.au