Overview
This course is set for people newly promoted to the position of supervisor, leading hand or team leader.
Qualification:

Qualification:

Statement of Attainment - Key Management Skill Set BSBSS00043

Program No:

Program No:

SA-BT19

Campus:

Campus:

Online

Duration:

Duration:

Self-paced: 1 semester full-time online study of approx 10-15 hours per week OR part-time equivalent.

These units provide credit towards a number of qualifications including the BSB42015 Certificate IV in Leadership and Management.

Cost Info:

Cost Info:

Further information about fees is available at Course fees and assistance

Indicative Cost:

Indicative Cost:

$324

Likely Job Outcome:

Likely Job Outcome:

These competencies from the BSB Business Services Training Package meet the industry requirements for a supervisor.

Enrolment Type:

Application Type:

Register Your Interest
Share:
Skilled Capital Information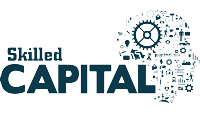 This course is offered under Skilled Capital. The initiative will give eligible participants the opportunity to complete a nationally recognised qualification and receive a completion payment from the Education Directorate. The completion payment is made upon successful completion of their skilled capital qualification which must be completed within two years of the commencement date.
To find out if you are eligible please visit the ACT Government Skilled Capital training website.
Additional Information
This program is run fully online.

You will require a computer and internet access to successfully complete this course.
Skills Recognition
Entry Requirements
To achieve this Skill Set all students must be currently employed, working with supervisory responsibilities within a team, e.g. team leader, supervisor, assistant manager or mentor.
To study any course at CIT (excluding degrees and non-accredited training) you must have a Unique Student Identifier (USI).
Literacy Skills Information
We suggest that you will need Australian Core Skills Framework literacy levels of at least 3 across reading, writing, learning, oral communication and, depending on your program of study, numeracy skills to successfully complete this program. If you do not have this level, you can still enrol and seek support to improve your skills or you may prefer to begin with the lower level program. Please visit Foundation Skills.
Transition Information
Qualifications at CIT are regularly updated or replaced to meet current industry needs and maximise your employment opportunities. If this occurs while you are part way through a qualification, you may need to vary your learning to meet the new national requirements. CIT will aim to make this as smooth as possible for you.
Subject Cancellations/Changes
To ensure positive outcomes for all students, CIT may need to cancel or change classes at short notice. CIT will make every effort to inform students as soon as changes are made and will also make every effort to offer alternative arrangements for students to meet the requirements of the subject and complete their qualification. In an unfortunate instance when this cannot be met, you will receive a full refund. Please ensure you maintain current contact details via CIT Self Service or by contacting CIT Student Services at infoline@cit.edu.au.
Subject Information
Complete 3 subjects
Core: Complete all 3
BSBMGT401 Show leadership in the workplace

| | |
| --- | --- |
| CIT Code: | MGNT628 |
| Cost: | Standard $110.00 |
| Description: | This unit describes the skills and knowledge required to lead teams and individuals by modelling high standards of conduct to reflect the organisation's standards and values. It applies to individuals who are making the transition from being a team member to taking responsibility for the work and performance of others and providing the first level of leadership within the organisation. These managers have a strong influence on the work culture, values and ethics of the teams they supervise. |
| Prerequisites: | Nil |

BSBMGT402 Implement operational plan

| | |
| --- | --- |
| CIT Code: | MGNT437 |
| Cost: | Standard $88.00 |
| Description: | This unit describes the skills and knowledge required to implement the operational plan by monitoring and adjusting operational performance, planning and acquiring resources and providing reports on performance as required. It applies to individuals who plan activities to achieve the measurable, stated objectives of the team and the organisation. At this level work will normally be carried out within routine and non-routine methods and procedures which require planning, evaluation, leadership and guidance of others. No licensing, legislative or certification requirements apply to this unit at the time of publication. |
| Prerequisites: | Nil |

BSBLDR403 Lead team effectiveness

| | |
| --- | --- |
| CIT Code: | MGNT388 |
| Cost: | Standard $126.00 |
| Description: | This unit defines skills, knowledge and outcomes required to plan and supervise the performance of the team and develop team cohesion. It applies team leaders, supervisors and new emerging managers who have an important leadership role in the development of efficient and effective work teams. Leaders at this level also provide leadership for the team and bridge the gap between the management of the organisation and the team members. As such they must 'manage up' as well as manage their team/s. No licensing, legislative or certification requirements apply to this unit at the time of publication. |
| Prerequisites: | Nil |
Related Courses
More Information
For more information about this course please contact CIT Student Services on (02) 6207 3188 or email infoline@cit.edu.au