Overview
This qualification will provide you with the skills and knowledge to be able to administer and manage ICT support in small-to-medium enterprises (SMEs) using a wide range of general Information and Communication Technology (ICT) technologies. Working at this level will provide a broader rather than specialised ICT support function, applying a wide range of higher level technical skills in ICT areas such as networking, IT support, database development, programming and web development.

You may achieve this qualification by choosing electives that focus on either Infrastructure Support - covering networking with some subjects in web technologies and databases or Applications Development - covering programming and web technologies with some subjects in database and designing systems.
Qualification:
Diploma of Information Technology ICT50115
Program No:
DP-IT06
Campus:
CIT Reid
Duration:
1 semester (approx. 35 hours per week) full-time, or part-time equivalent, of intensive delivery including project work. It is expected that you will spend approximately the same number of hours in private study to practise skills and apply new knowledge.

This qualification is part of a suite of programs including a Certificate IV and the Diploma. Most students will complete both qualifications in 1.5 years.

If you have extensive relevant work experience and/or other relevant qualifications, you may be able to seek recognition or fast-track through the learning requirements and complete your qualification in less time.
Cost:

Enrolment fees for this course are based on the costs per subject as indicated below. In addition, a Service and Amenities fee of $40 will be payable each semester. Further information is available at Course fees and assistance

Likely Job Outcome:
Information systems office manager, office systems administrator, IT office manager, IT systems administrator, systems manager.
Application Type:
Public
Share:
Timetable Information
To help with the enrolment process print your timetable, or keep the window open, so that you can refer back to it for your course (program) code, course (program) name, and the Course Reference Numbers (CRNs).
Skilled Capital Information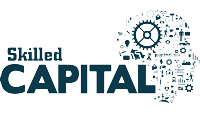 This course is offered under Skilled Capital. The initiative will give eligible participants the opportunity to complete a nationally recognised qualification and receive a completion payment from the Education Directorate. The completion payment is made upon successful completion of their skilled capital qualification which must be completed within two years of the commencement date.
To find out if you are eligible please visit the ACT Government Skilled Capital training website.
Entry Requirements / How to Apply
There are no formal entry requirements for this qualification. However, it is recommended that to increase your likelihood of success, that you have:

- completed the Certificate IV in Information Technology or other relevant qualification, or subjects equivalent to the core of the Certificate IV; or
- demonstrated vocational experience in a range of work environments using IT networking technologies relevant to the your chosen pathway , specifically:
* Working with the intermediate functions of the current version of Windows Server such as DHCP, DNS, NPS, VPN and IPsec;
* Manipulating databases using SQL; applying basic programming skills to create applications; creating markup language documents (HTML) and cascading style sheets (CSS);
* Applying design methodologies and present feasibility reports.

If you are entering this program as a Trainee/Apprentice under the Australian Apprenticeships arrangements, you must be employed in the industry and you must register with an Apprentice Network Provider (ANP) prior to enrolment.
IMPORTANT
Before you apply/enrol
To study any course at CIT (excluding degrees and non-accredited training) you must have a Unique Student Identifier (USI). This includes new students and re-enrolling students.
If you don't have a USI that's ok, you can apply right now. It only takes two minutes, just go to usi.gov.au
Already have one? Great! Verify it in our student administration system now so your enrolment or graduation isn't delayed. (New CIT students will not be able to do this until they have been given their CIT number which will be given to you when you apply to study most CIT courses).
Login to CIT Self Service
Click on the link for USI
Verify your USI
It's important that your first name, surname and date of birth in our student system match the ID you use to create your USI (eg if you are Christopher in USI database and Chris at CIT your USI will not verify).
If you need assistance you can go to Unique Student Identifier (USI), drop in to any CIT Library or CITSA office or contact CIT Student Services on 6207 3188.
Further Study
Completion of this qualification may provide you with credit towards a Bachelor degree in a related program. CIT maintains relationships with a number of local and regional universities such as ANU, UC, ACU and CSU. Credit arrangements are subject to change. For the most up to date information contact the university directly.
Literacy Skills Information
We suggest that you will need Australian Core Skills Framework literacy levels of at least 3 across reading, writing, learning, oral communication and, depending on your program of study, numeracy skills to successfully complete this program. See below to check your literacy skills. If you do not have this level, you can still enrol and seek support to improve your skills or you may prefer to begin with the lower level program. Please visit Education and Community or phone (02) 6207 4872 to have a chat to one of our teachers.
Transition Information
Qualifications at CIT are regularly updated or replaced to meet current industry needs and maximise your employment opportunities. If this occurs while you are part way through a qualification, you may need to vary your learning to meet the new national requirements. CIT will aim to make this as smooth as possible for you.
Subject Cancellations/Changes
To ensure positive outcomes for all students, CIT may need to cancel or change classes at short notice. CIT will make every effort to inform students as soon as changes are made and will also make every effort to offer alternative arrangements for students to meet the requirements of the subject and complete their qualification. In an unfortunate instance when this cannot be met, you will receive a full refund. Please ensure you maintain current contact details via CIT Self Service or by contacting CIT Student Services at infoline@cit.edu.au.
Subject Information
Core - complete all 4 subjects
Electives - complete 16 subjects
Not all subjects will be offered each semester (qualification restrictions apply to elective choice)
Electives for Skills Recognition only
Related Courses
More Information
For more information about this course please contact CIT Student Services on (02) 6207 3188 or email infoline@cit.edu.au