Overview
This course will provide you with the skills and knowledge to be competent in programming and software development. With this qualification you would be able to create new software products to meet an initial project brief or customize existing software products to meet customer needs.
Qualification:
Diploma of Software Development ICT50715
Program No:
DP-BD12
Campus:
CIT Reid
Duration:
1 semester (approx. 35 hours per week) full-time, or part-time equivalent, of intensive delivery including project work. It is expected that you will spend approximately the same number of hours in private study to practise skills and apply new knowledge.

This qualification is part of a suite of programs including a Certificate IV and this Diploma. Most students will both qualifications in 1.5 years.

If you have extensive relevant work experience and/or other relevant qualifications, you may be able to seek recognition or fast-track through the learning requirements and complete your qualification in less time.
Cost Info:

2018 - Enrolment fees for this course are based on the costs per subject as indicated below. In addition, a Service and Amenities fee of $40 will be payable each semester. Further information is available at Course fees and assistance.

2019 - New enrolment fee arrangements will be introduced. The $40 Services and Amenities fee will be included in the total subject costs. Indicative program cost may vary slightly and the subject costs displayed will also change. Further information is available at Course fees and assistance.

Indicative Cost:
$1,931
Likely Job Outcome:
Analyst programmer support, assistant programming developer, assistant software applications programmer, assistant software developer, database support programmer, web support.
Enrolment Type:
Standard
Share:
Timetable Information
To help with the enrolment process print your timetable, or keep the window open, so that you can refer back to it for your course (program) code, course (program) name, and the Course Reference Numbers (CRNs).
Skilled Capital Information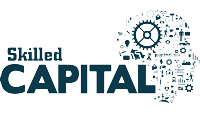 This course is offered under Skilled Capital. The initiative will give eligible participants the opportunity to complete a nationally recognised qualification and receive a completion payment from the Education Directorate. The completion payment is made upon successful completion of their skilled capital qualification which must be completed within two years of the commencement date.
To find out if you are eligible please visit the ACT Government Skilled Capital training website.
Entry Requirements / How to Apply
There are no formal entry requirements for this qualification. However, it is recommended that to increase your likelihood of success, that you have:
- Completed the Certificate IV in Programming or other relevant qualification, or units equivalent to the core of the Certificate IV; or
- Demonstrated vocational experience in a range of work environments using IT networking technologies, specifically:
* Creating OOP (e.g. Java) classes using inheritance;
* Analysing system requirements and document using UML diagrams such as user case diagram and use cases;
* Creating basic HTML documents and applying CSS;
* Using a programming language (e.g. Java, C++ and PL/SQL) to create iterative constructs and conditional statements.
If you do not meet these entry requirements, you are able to develop the required skills by enrolling in lower level qualifications prior to starting.

If you are entering this program as a Trainee/Apprentice under the Australian Apprenticeships arrangements, you must be employed in the industry and you must register with an Apprentice Network Provider (ANP) prior to enrolment.
To study any course at CIT (excluding degrees and non-accredited training) you must have a Unique Student Identifier (USI).
Further Study
University of Canberra
Bachelor of Web Design and Production
Subject Information
Related Courses
More Information
For more information about this course please contact CIT Student Services on (02) 6207 3188 or email infoline@cit.edu.au